Barbados Convenience Stores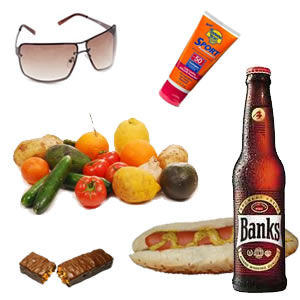 When visiting Barbados it's good to know the location of nearby convenience stores where you can pick up snacks, grocery items and supplies. You'll find that there are many excellent convenience stores across the island. In addition to food items, most stock holiday essentials such as sunblock, sunglasses and toiletries.
If you're staying in St. Lawrence Gap, there is The Gap Convenience Store at the western end and Dover Market at the eastern end.
In the Rockley area the 99 Convenience Store at Quayside Centre is fully stocked and open from 8:00am to 10:00pm daily.
In addition to the modern convenience stores there are smaller local shops run by friendly proprietors. While most of the larger stores accept credit cards and some debit cards, these smaller shops operate mainly on a cash-only basis.
Most gas stations around the island have auto-marts where you can purchase snacks, drinks, pizza, sandwiches, beer, wine and basic groceries.
Several Barbados hotels have small mini-marts on-site. Check at the front desk on arrival. If there isn't one on-site, they can usually recommend a store nearby.
The location and opening hours of convenience stores and auto-marts make them invaluable, especially if you're out touring the island or are travelling with children. If you're a long stay visitor in Barbados, you should locate a supermarket close to your accommodation as prices there will be lower than the convenience stores.