Barbados Shopping Malls
In The Capital City - Bridgetown
The main shopping area of Barbados is the capital city Bridgetown. Here you will find several malls, along with individual shops and vendors. Most of the large stores and malls are located on Broad Street.

Norman Center is located at the top of Broad Street and houses a number of excellent stores including Medford Craft World, Payless Shoe Store, and Standard (home furnishings, furniture and appliances). There is also an excellent food court on the top floor.

The Colonnade Mall is housed in a historic building along Broad Street and offers several shops selling jewellery, designer handbags, and clothing, along with a wide selection of restaurants.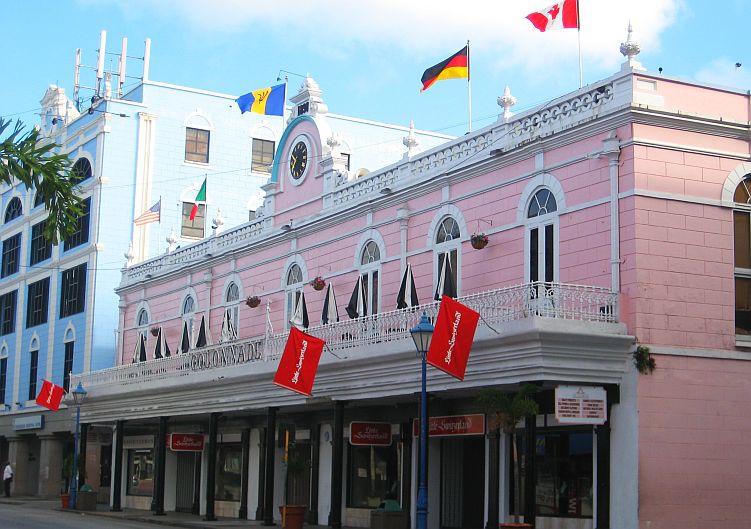 Mall 34 is situated in central Broad Street. Stop in here for gifts and souvenirs, designer shoes, jewellery and more! Duty free shopping is available at some stores.

Bridgetown Dutyfree is a Barbados institution! This collection of shops is the go-to place for duty free shopping in Bridgetown. Get excellent deals on brand name goods and exquisite jewellery. Shop for locally made gifts and souvenirs, browse the bookstore, and try on beautiful clothing and designer sunglasses.

Pelican Village Craft Centre is not your traditional shopping mall but rather a colorful collection of stores and workshops selling locally produced craft including pottery, straw works, metal sculptures, blown glass, and fine art.
Outside of Bridgetown
Lanterns Mall is a convenient stop for those staying on the south coast of the island. Browse the boutiques, buy electronics, stop in at the convenience store, and enjoy a delicious meal (including Indian dishes, local cuisine, pizza, sandwiches and more) at one of the many restaurants.

Also on the south coast is Quayside Mall. Visit Quayside for local crafts and gift, designer beachwear, and the fully-stocked convenience store. The food court also offers a wonderful selection of restaurants and the best icecream parlour on the island.

Staying on the south coast, Sheraton Mall is the biggest mall on the island and a favourite of locals. In addition to a wide variety of stores (boutiques, bookstore, appliances, household items, shoe stores, computer store, pet store) the mall is also home to a cinema complex and extensive food court.
Heading over to the west coast, we recommend a visit to the Limegrove Lifestyle Centre, an incredible collection of luxury stores with the world's finest brands and goods. Stick around for lunch or dinner at one of the restaurants bordering a beautiful water feature, browse the art gallery, or enjoy a movie at the luxury cinemas.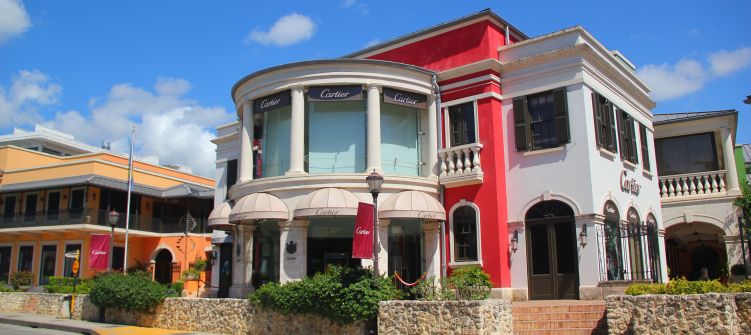 Just 2-minutes drive from Limegrove is the West Coast Mall, where you can enjoy duty-free shopping at Cave Shepherd and Colombian Emeralds. Pick up beach accessories and sun glasses. Then enjoy lumch or a snack at one of the coffee shops.
We also highly recommend visiting the Chattel Village in Holetown. Stroll through beautifully landscaped tropical gardens as you visit the wonderful shops.