Barbados Supermarkets and Grocery Stores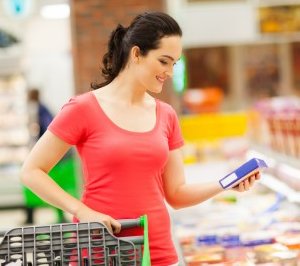 A wide selection
First time visitors to Barbados are often surprised at the wide range of imported groceries on our supermarket shelves. In fact Barbados imports much of its food supply. Most products are imported from the USA, Canada and the Caribbean. Many British brands are also available locally.
Due to shipping costs, import duties and taxes the cost of imported products is typically higher than you pay at home. If you'll be in Barbados for several weeks consider bringing some non-perishable items with you.
Local products
If you are staying at self-catering accommodation and have a chance to cook, do try some local dishes. Fresh grilled fish is delicious and the supermarkets have a wide range of fish to choose from - popular choices are flying fish, marlin, mahi mahi and tuna. For starch, try local sweet potatoes. Pair these with delicious fresh veggies, like carrots and squash, for a great meal.
In addition to fish, Barbados also offers excellent fresh pork and chicken. Beef, lamb, shrimp and other seafood are readily available.
Barbadians love sweets! You should give some of our local confectionery a try, such as sugar cakes, tamarind balls and coconut bread. There is even a local chocolate factory - Agapey.
Popular supermarkets
There are several Barbados chains of supermarkets, with the largest being Massy Supermarkets (formerly called Super Centre). There is also TriMart, Carlton/Emerald City and Jordans. These supermarkets are always well stocked. Several also have a bakery and deli serving freshly baked goods and delicious local dishes.
If you are staying on the south coast, choose from Massy Supermarket Oistins, TriMart Worthing and Massy Supermarket Worthing (formerly Big B Supermarket).
On the west coast, Massy Supermarket Holetown offers the best selection while Jordans in Fitts Village is more affordable.
If you're staying in St.Philip, say at The Crane, then Emerald City is the closest.
View Barbados supermarkets on the satellite map.
Most larger supermarkets accept any currency cash as well as credit and debit cards. If using a debit or credit card, you may be required to present a photo ID.
Convenience Stores and Mini Marts
In addition to the larger supermarkets, there are many smaller convenience stores especially in popular tourist areas such as St.Lawrence Gap and Holetown. The selection is not as wide and the prices may be higher than the grocery stores but they are a convenient option especially if you're doing limited shopping for snacks, etc.
Most Barbados gas stations also have a mini-mart or auto-mart attached. Here you can purchase hot food (pizza, sandwiches, patties, etc), snacks, drinks, alcohol and basic groceries.
Markets
In addition to supermarkets, try shopping at our local markets.
There are several fish markets across the island where vendors will be happy to help you make a selection from a range of freshly caught fish.
Farmers markets are held weekly across the island with some of the most popular ones being Brighton Farmers Market and Hastings Farmers Market. In addition to local fruits and vegetables there is also excellent art and crafts for sale at these markets.
Let's chat with Raj, who sells local fruits and vegs, herbs, and an assortment of provisions at the Hastings Farmers Market....