Monthly Archives:
March 2019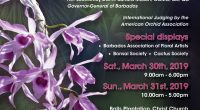 In celebration of the 80th Anniversary, the Barbados Orchid Society will showcase an 80th Anniversary Orchid Show on March 30th – 31st, 2019.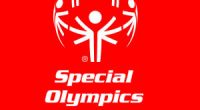 Barbados wins medals in the 2019 Special Olympics World Summer Games in Abu Dhabi. The small team of four persons captured three gold medals and one silver medal in the games.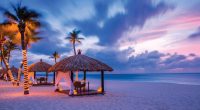 From gorgeous vistas to the opportunity to frolic far from home, there are many reasons to have a destination wedding. It is no wonder why they are slowly becoming the new norm. Here are just a few reasons why you should consider having your own destination wedding.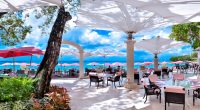 Sandy Lane Barbados has won the prestigious Forbes Travel Guide Five-Star Award for the 4th year in a row. It is also the only hotel in Barbados to receive this honour. Sandy Lane, one of the "World's Most Luxurious Hotels" has also received The Conde Nast Traveler Readers' Choice Award and the British Airways Holidays […]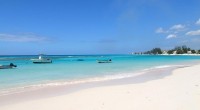 The sewage issues which have been plaguing the island's south coast have been rectified and steps are being taken to ensure that it does not reoccur.