Tag:
music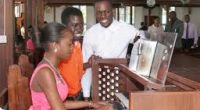 It's 5 years since it was first started and the Barbados Classical Music Festival seems very at home on the island. The festival is far more that a spectacular series of world class performers, it's an inspiration.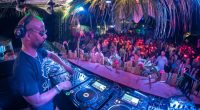 The second Vujaday Music Festival is set to take place April 3-7, 2019, and will treat attendees to an amazing experience with renowned house and techno DJs from around the globe!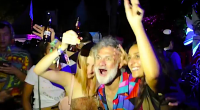 Vujaday Music Festival Barbados brought a truly remarkable sense of joy and community to the island. People were friendly and respectful. The beat was riveting and the music and dancing never stopped. We give it a Five Star Review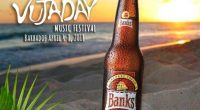 From April 4th-8th, 2018 Barbados will be graced with a new week long music festival, taking place in a unique island location each of its five days.
Barbadian singing sensation Rihanna has received 3 nominations for the 2013 Grammy Awards. With 5 Grammys already under her belt, the super star is hoping to garner 3 more in the following categories: Best Pop Solo Performance Best Rap/Sung Colab Best Short Form Music Video Congrats Rihanna!
Barbados is currently being featured on http://Party-Destinations.com which travels the world looking for the very best nightclubs, resorts and vacation offers for party holidays. Travel to Barbados' entertainment capital St. Lawrence Gap for live local bands (remember we're the home of Rihanna so you know the local talent is top notch!), the hottest clubs and hip restaurants.
Barbados born singing sensation Rihanna has sold more digital tracks in the United States than any other artiste. This news comes from Online International Company Nielsen SoundScan, which tracks the latest media research and trends. As of December 2011, Rihanna has sold over 47 million tracks beating out Lada Gaga, Katy Perry, Britney Spears and […]
Barbadian star Rihanna has beaten Madonna's record for a solo artiste achieving 20 Top 10 singles in the shortest amount of time, according to Billboard Magazine. The magazine reports that Rihanna's "We Found Love" from her album "Talk That Talk" has made her the fastest solo artiste to reach 20 Hot 100 Top 10 singles. […]
Steel pan music is most associated with our neighbouring islands of Trinidad and Tobago where the artform was born, but steel pan music is also extremely popular in Barbados as seen in the several pan events included in our Crop Over summer festival. Steel pan events found on the 2011 Barbados Crop Over Calendar include: […]