Category:
Entertainment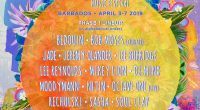 Discover the amazing lineup for Barbados' 2019 Vujaday Music Festival!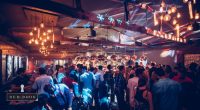 Looking for a trendy Barbados nightclub to hang out with friends, or make some new ones? Then head to the stunning Red Door Lounge on the west coast of the island!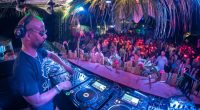 The second Vujaday Music Festival is set to take place April 3-7, 2019, and will treat attendees to an amazing experience with renowned house and techno DJs from around the globe!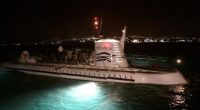 Imagine slipping beneath the waters under the cover of darkness to explore the undersea world from the safety of a real submarine…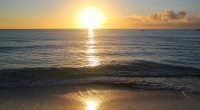 We love heading to the beach just before sunset.. what better way to unwind after a busy day than with a refreshing dip in the turquoise waters and watching the sun slip slowly into the sea?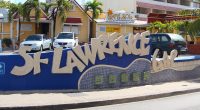 Our favourite place to hang your hat in Barbados and to explore is St Lawrence Gap.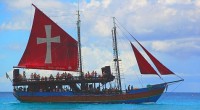 We're thrilled that a number of amazing Barbados activities were winners in the 2015 Viator Travel Awards: Caribbean Edition!
Barbados born singing sensation Rihanna has once again made history, winning the first ever Icon Award at The American Music Awards. The show included a performance by Rihanna of her song "Diamonds" as well as a video montage of her career highlights. Decked in a long black dress with a plunging neckline and a diamond-studded […]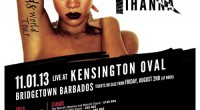 Barbadian superstar Rihanna will be giving another concert in Barbados, this one on November 1st 2013!
Barbadian singing sensation Rihanna has received 3 nominations for the 2013 Grammy Awards. With 5 Grammys already under her belt, the super star is hoping to garner 3 more in the following categories: Best Pop Solo Performance Best Rap/Sung Colab Best Short Form Music Video Congrats Rihanna!