Barbados vacation rentals (apartments, villas and condos) combine more spacious accommodation and the convenience of being able to prepare some of your own meals, with the facilities and amenities of a full-service hotel for the ultimate island vacation.
If you love having access to an outdoor swimming pool, concierge desk, and on-site restaurant then one of the mid to larger sized Barbados apartment hotels is the perfect pick. These properties consist of several apartments, typically with a selection of studios, one-bedroom and two-bedrooms options, and many are located either directly on the beach or a short stroll away.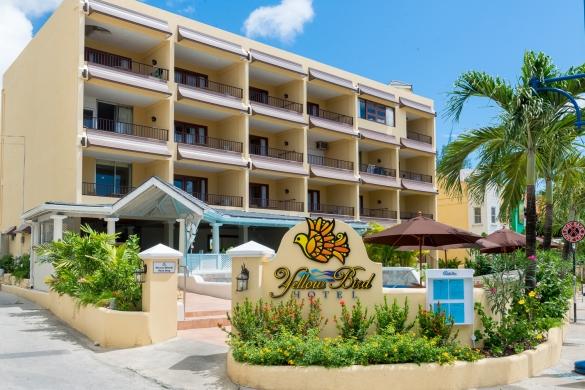 The smaller apartment rentals are mainly family-run and feature spacious accommodation, often set in residential areas near to the popular hotel districts.
Vacation apartments are great value for money, providing you with lots of room for everyone to relax and enjoy some privacy throughout your stay. Prices range from budget options with fewer on-site facilities through mid-priced apartments hotels to chic luxurious condos and vacation homes overlooking the ocean.
In addition to the extra space versus a traditional hotel room, the smaller nature of Barbados self-catering accommodations allows staff to truly get to know their guests which means that you get a more personal, caring vacation experience. You'll find that the staff – managers, housekeeping, front desk – are all welcoming and quick to assist with insider tips on where to eat, which activities you shouldn't miss, and what to avoid. It's hardly surprising that so many visitors choose to return year after year to their genuine "home away from home" in Barbados.
If you're traveling as a family, maybe with some picky eaters, or wish to reduce the total cost of your family vacation, then the self-catering vacation rental option is a smart choice. It's also the best type of accommodation for long stay visitors who will be staying on the island for several weeks or months (in Barbados we affectionately call such winter guests "the snowbirds").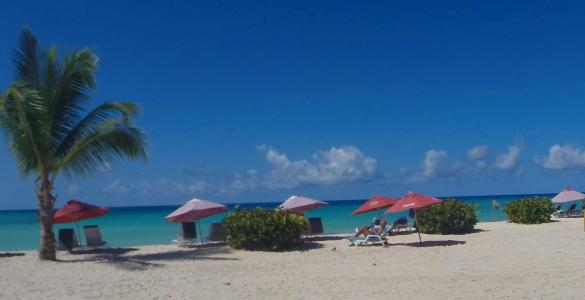 You can bring some favourite food items from home, or purchase them at one of the many top-quality local supermarkets, and prepare meals for yourself in the kitchen or kitchenette of your vacation rental. Many apartments are conveniently located on or near a bus route, so making trips to the supermarket is very convenient. Bus fares are BDS$2 (US$1) per ride. Several grocery stores also offer a shuttle service, just ask at your apartment/hotel or at the supermarket. If you're staying in one of the popular tourist areas such as St.Lawrence Gap or Holetown, then convenience stores and automarts are within walking distance, just remember that you will typically pay more for groceries at these locations.
When deciding what food items to bring into Barbados consider your airline's weight restrictions and remember that the importation of meat products requires a permit.
View available vacation rentals in Barbados
---
Find your ideal Barbados accommodation...