Codrington College, overlooking the east coast of Barbados, is a perfect morning's excursion…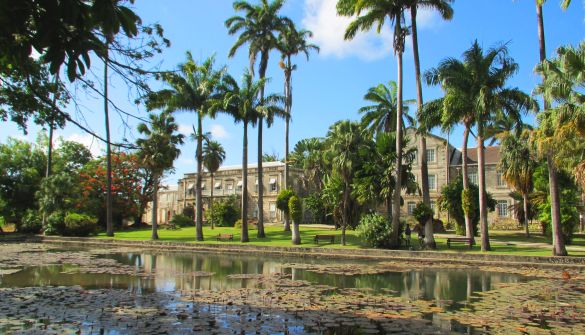 If you've rented a car then grab a map (or check your GPS or Google Maps) and head out. It's best to get an early start as the drive will take 30 – 40 mins from the west or south coasts. Tip: carry along a picnic to enjoy under the shady trees.
Even the driveway into Codrington is stunning, lined with towering palm trees. You'll also be struck by the magnificent architecture of the historic buildings which date back to 1743.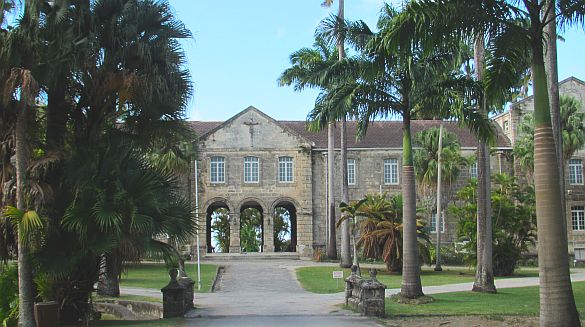 Stroll through the archway, past the sun dial, and onto the immaculately manicured lawn which offers stunning vistas on the eastern coastline and Consett Bay.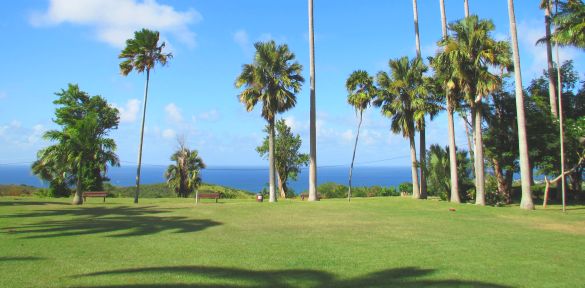 Then make your way to the lily pond, where you can feed the resident ducks and fish.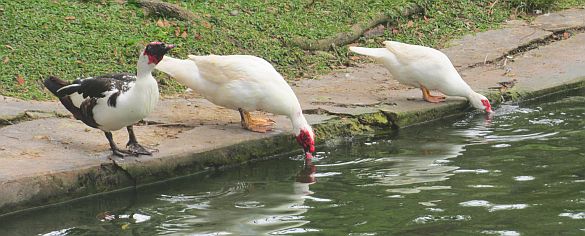 The trees and picnic benches are lovely spots to enjoy your snack and refreshing drink. There is even a small children's play park with swings & slides.
If it's a weekend there may even be a cricket match playing!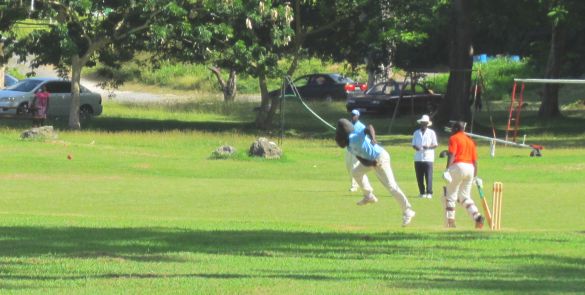 Codrington is a tranquil spot, far from the traditional tourist attractions (although a few tour buses do visit). It's a place to enjoy nature's beauty and reflect on life.
---
Find your ideal Barbados accommodation...