Barbados artist Joscelyn Gardner has been awarded the Grand Prize at the International Contemporary Printmaking Biennial.
She won for her Creole Portraits III suite of lithographs.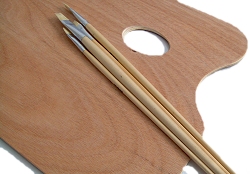 Barbados has a very vibrant art scene with several galleries holding exhibitions throughout the year.  On your next Barbados vacation take a break from the beach and activities to spend some time exploring these galleries. You're sure to enjoy the range of subjects, techniques and media on display.
Check What's On In Barbados for current and upcoming art exhibitions in Barbados.
---
Find your ideal Barbados accommodation...