Calum Glenny, an avid traveller with a keen interest in culture and history, sent me this lovely memoir, with his Travellers Barbados Tips & Insights of his recent holiday on the island. Calum is on the list to get my latest book, Rogues in Paradise, which will be published this year. His descriptions of places and people are insightful and helpful to anyone visiting the island.
Calums' Story of his Stay in Barbados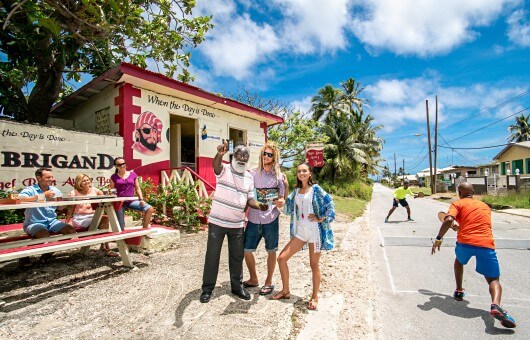 Barbados- Not just stunning beaches but an honest environment and the most welcoming of people!
With the ongoing, depressing and inhumane war in Ukraine, it so refreshing to witness such an open, friendly and hospitable small nation punching well above their weight. Still during a World pandemic!
Having returned to Barbados in March 2022, for the 8th time, the warm welcome and smiles (sometime behind a mask) from the local people is just as evident as it was 15 years ago.
Staying on Enterprise Beach (locally known as Miami Beach). Our accommodation was very private but within the house of Lady St John and her stunning gardens which we shared with the local green monkeys. Daughter Charmaine was a super host and a font of island knowledge and advice.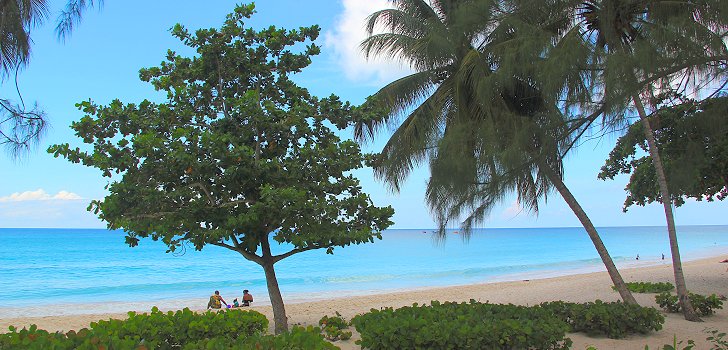 Miami Beach is the locals' beach, where the happy smiling population greet you with a smile and a 'Good Morning' while they exercise. The beach is multifunctional, whether it be wild swimming in the sea, walking or running on the beach, completing the local morning exercise class run by Ras, very competitive paddle ball tennis or doing their own routine in the outdoor gym in the shade of the trees – there is something for everyone.
Double Olympic Athlete, Brian Talma summed it up by saying, 'Bajan Beach culture, in reality, is to provide family fun!'.
Bajans love their food and it's not to be missed. Whether it be provided by the superb service of Alana at Chillin and Grillin, Oistin Bay Gardens (highly recommended), the reggae nights at Surfers Cafe (Rite Side of Red – brilliant band) or the top notch Champers, the food is excellent.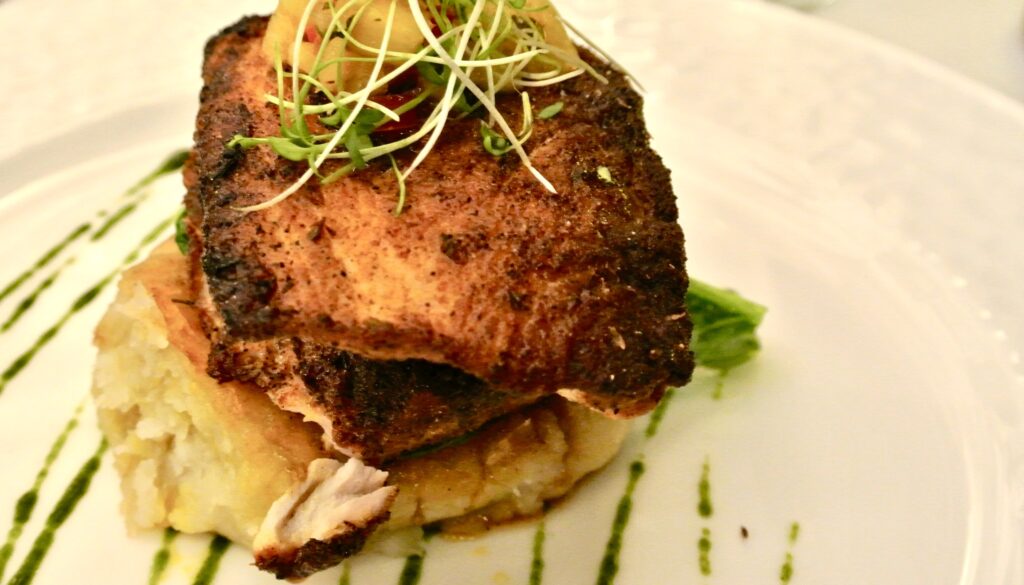 One relatively undiscovered place is Cafe Luna above Little Arches Boutique Hotel, overlooking Miami Beach, where you can have a fantastic breakfast and lunch or dinner under the stars.
On a night out in Oistins we met the famous Akeme Cox who introduced us to his wonderful Paradise Sauce, not for the faint hearted, always remember yellow is the hottest! Akeme does some wonderful charity work with kids on the island and should be highly applauded! His hand made sauces are delicious in fact so good 'sometimes you enjoy them twice'.
The newly opened Caspers Beachside is another great Bar & Kitchen where they serve up good food on the deck or you can just have a cool beer or cocktail watching the sunset. Trillie and her team will look after you and it won't burst the budget!
Brightons Farmers Market early on a Saturday morning is not to be missed! It's full of locals and is all over by 10am, so don't be late. A sausage cutter from Liam at Cottage Meats is not to be missed. Topped with his famous chimichurra sauce this tasty breakfast will stay with you forever.
The Rum experience at the FourSquare Distillery and the Copperstill Rum Bar is an eye opener. Learn how rum is produced and then spend time tasting the very highest quality produce. Leave the hire car at your accommodation!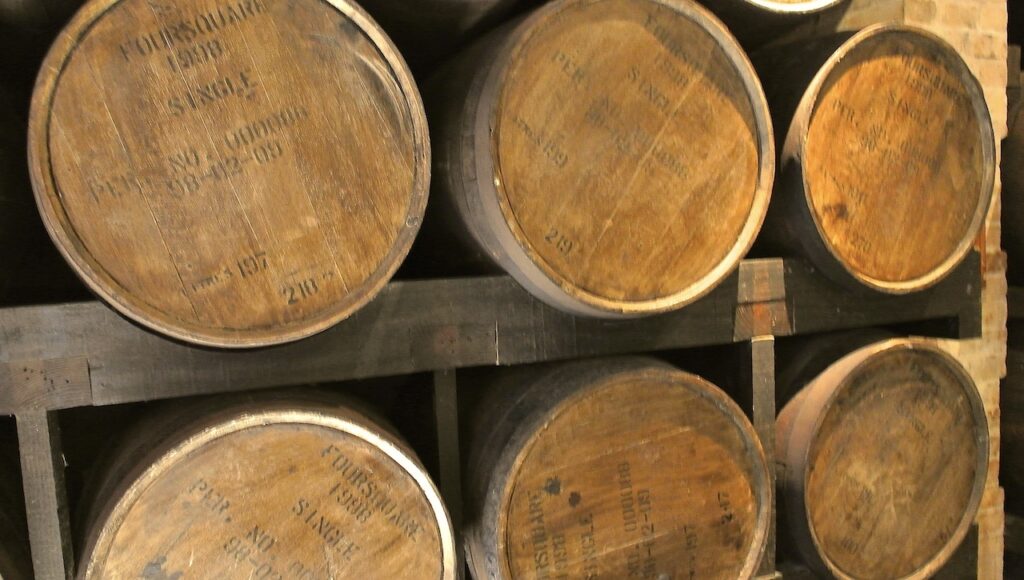 Travelling around the island is easy with blue and yellow buses and taxis regularly available. If you want the Bajan experience travel in a ZR. From a visitor perspective, these minibus/come shared taxis, are sometimes not for the faint hearted and they can take a bit of getting used to but for $3.50 BDS per journey, a bargain. Listen over the loud reggae music for the shout of ''small yourself up' this means people are piling on so please make room!
Visit Silver Sands if you want to join in with the kite surfers or simply have a cold Banks or Deputy beer at De Action Surf Shack and watch the amazing skills of surfers, young and old!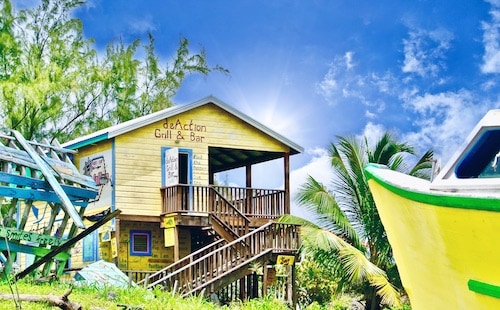 Something has to be said for the excellent standards of school uniform and manners displayed by the school kids. No matter their parents financial background they are dressed impeccably and take a pride in their appearance. A real lesson for the rest of the world!
This is an island rich in natural resources but with an admirable and revolutionary policy that will see the transformation of Barbados from a petroleum based economy to the first green, 100% renewable energy and carbon neutral island state in the world.
Barbados is not only about the beaches, more importantly it's about the people, places, food, the exceptional rum and facing up to the future. Your visit will be very welcome and you will leave the island with inspiration to return!
That is simply down to the forever welcoming people such as Lady Stella St John, Charmaine, Trillie, Alana, Akeme, Brian and the star you meet on your next visit!
Barbados – arrive a visitor and leave as part of the island family!
Calum Glenny
Gourock,
Scotland.
Helping the local People, Places and Venues recover financially from Covid!
---
Grab a Free Sample of the book Rogues in Paradise
The fun and provocative true story of outrageous Barbados characters, rogues, heroes, place, and history.
The characters in the book range from village personalities and street vendors to sports legends, knights, and dames. All share a distinct Barbados identity shaped by a troubled history and a fractured past.

---
Find your ideal Barbados accommodation...