Monthly Archives:
April 2020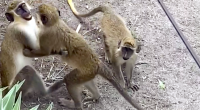 See Barbados monkeys travelling minstrels show. It's great entertainment during the covid-19 curfew!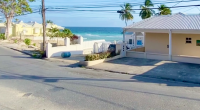 You may think we are prisoner in paradise during the curfew in barbados. But being locked inside the house 24/7 is not fun. This blog shares ideas to help cope in Barbados Curfew.
Barbados Curfew: From 8 p.m. on Friday April 3nd, persons will only be allowed on the street for essential business. Later is was amaended to 24/7 lock-down with time to shop alloted by name.