"When you rent a car in Barbados or any holiday destination, from any car hire company, you must be sure that if you are involved in a serious accident, you are not going to be liable."  So says Jonathan Gittens partner/owner of one of Barbados car rental companies.  It is sound advice about hiring  a car  in Barbados and for renting a vehicle on any overseas trip or holiday; especially as you may not know the laws and regulations of the country you are visiting.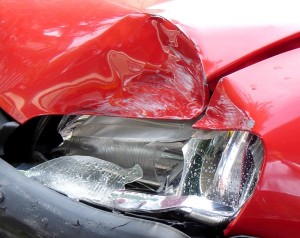 Many car rental companies offer 3rd party coverage with a very small deductible.  This is your maximum liability in any accident where there's personal injury involved. You obviously want this to be as low as possible, but beware of the trade-offs. Not all coverage is the same. Many rely on the driver of the car that is at fault to pay for all expenses. In many cases the other driver may have no insurance. A policy that is no fault insurance will mean that you get covered no matter who is at fault, even if the driver at fault has no insurance.
In many cases, personal injury can run into hundreds of thousands of dollars.  Even a whiplash can be thousands of dollars. So it is important to limit your liability with a reputable local insurance company and know what is covered.
Also be sure that you are not driving a risky car. Several Barbados hire car companies no longer carry the mini moke. Jonathan Gittens of Direct Car Rentals says that while it has been a very popular mode of transportation for tourists, it is entirely exposed and offers no protection from a serious accident. "It's better to choose the enclosed air-conditioned cars.  It's much, much safer.  If they're involved in an accident, the chance of personal injury to yourself and others is much less. That means less grief at the end of the holiday.
Jeeps are another issue as many are made open and they too can offer little protection. Direct Car Rentals has jeeps in three different sizes. The little Jimny, is very popular for couples because there are two doors, or for families with smaller kids in the back.
The Suzuki Vitara has four doors and is very popular.  People like the high ride and we have the executive jeeps. The Toyota RAV 4s  are the largest of the jeeps,   the most comfortable and the most stylish.
So be safe and rent smart. Be sure you have good 3rd party liability insurance. Be sure that your collision deductible is low. Many unscrupulous car hire companies will charge you a fortune for a superficial scratch and the best way to protect yourself is to make sure you are not exposed and have a limit to your liability".
Car rental tip by Jonathan Gittens of Direct Car Rentals:  One the leading Barbados car rental companies.
If you are thinking of hiring a car in Barbados speak immediately to Jonathan or Andrew Gittens, at (246) 420-6372 or go to direct-car-rentals.com
---
Find your ideal Barbados accommodation...