Tag:
tropical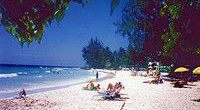 Accra Beach, also known as Rockley Beach, has always been one of the main places on the island to meet old friends and make new acquaintances.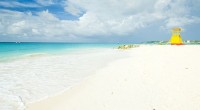 This beach is located on the south coast of Barbados. Officially called "Enterprise Beach" this popular picnic spot boasts of white sands, crystal clear water, casuarina shaded picnic and parking areas, scenic cliff views and breathtaking sunrises and sunsets. There are two sides to Miami Beach that sea bathers can enjoy. The western side is […]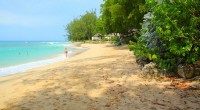 This week we're on the western coast of Barbados and stopping in at the Colony Club or Heron Bay beach. As with most Barbados west coast beaches the calm waters here are ideal for a relaxing soak or an invigorating swim. Just as wonderful is to bask on the fine-coral sands as the turquoise waves lap the […]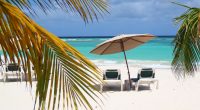 travel.usnews.com ranks Barbados in its "Most Relaxing Beaches" list for the United States and the Caribbean!