The Caribbean is very interconnected and that can be seen in the foods we eat. We often find varieties of the same dish across the region with different names or maybe the same name but prepared differently. Whether it is the people or the food, when you travel through the Caribbean islands, you are sure to find something to love. Here are a few national dishes from around region.

Antigua & Barbuda: Fungee & Pepperpot
Fungee is the name given to cornmeal cooked with okra in salted water and boiled to a paste and pepperpot combines a variety of meats and vegetables boiled to a soup-like finish.
Barbados: Cou-Cou & Flying Fish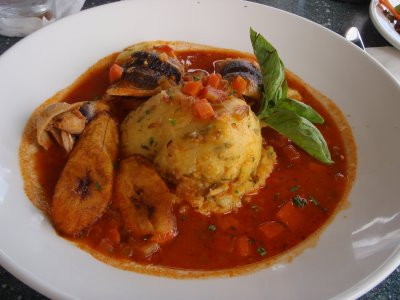 Cou-Cou, similar to Antigua and Barbauda's Fungee, is made with cornmeal, flour, and okra, steamed flying fish and gravy are added on the side.
Dominica: Callaloo Soup
The national dish of Dominica was once mountain chicken but because this is an endangered frog species, it was changed to callaloo soup. This is a combination of leafy vegetables, ground provisions, meat and coconut milk.
Grenada: Oil Down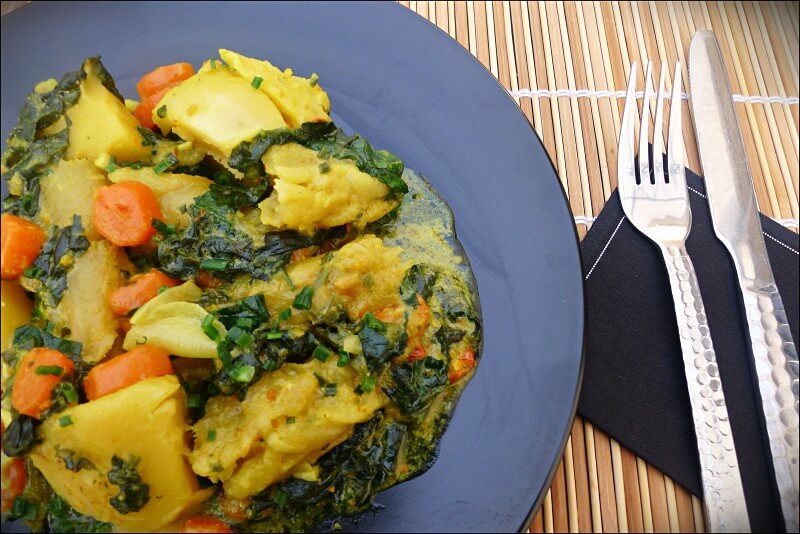 Oil down is made with breadfruit and other ground provisions along with layers of of your choice of meats and the other vegetables.
Guyana: Pepperpot
Though similar in name to Antigua's national dish, this differs considerably. Guyana's pepperpot is made with cassareep and your choice of meat, and is served with white rice or peas.
Haiti: Griots with Rice & Beans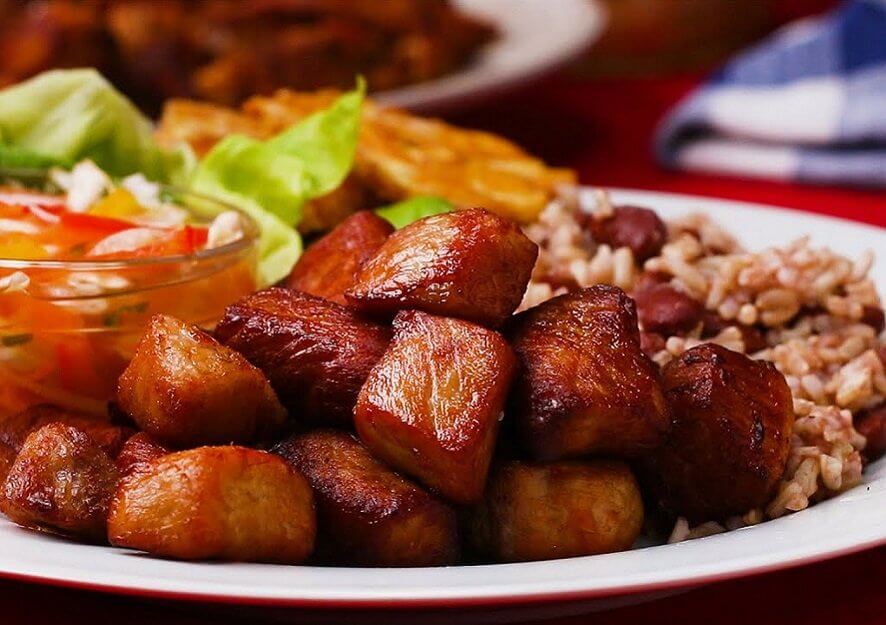 Cubes of pork are boiled then fried and served as a main entrée. It is usually served with rice and peas.
Jamaica: Ackee & Saltfish
Served mainly as a breakfast meal, ackee and saltfish is a versatile meal. Ackee is a fruit that when prepared, it resembles scrambled eggs. The saltfish is boiled to remove some of the saltiness, then fried up with green peppers, and onions.
Saint Lucia: Green Fig & Saltfish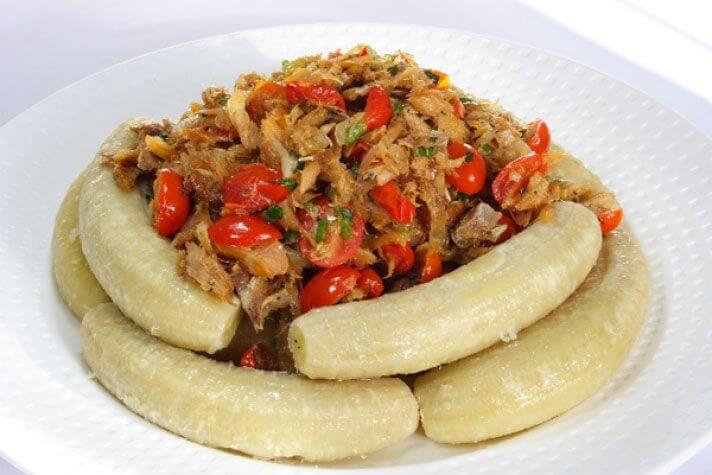 Green figs, or green bananas, are boiled or stewed and served with salt fish. Similar to Jamaica's ackee and saltfish, this is most often served as a breakfast meal.
Saint Vincent & The Grenadines: Roasted breadfruit and fried jackfish
The breadfruit is roasted on firewood, then baked in an oven until soft. The jackfish is then fried and the pair is usually served with local golden apple juice.
Trinidad & Tobago: Crab & Callaloo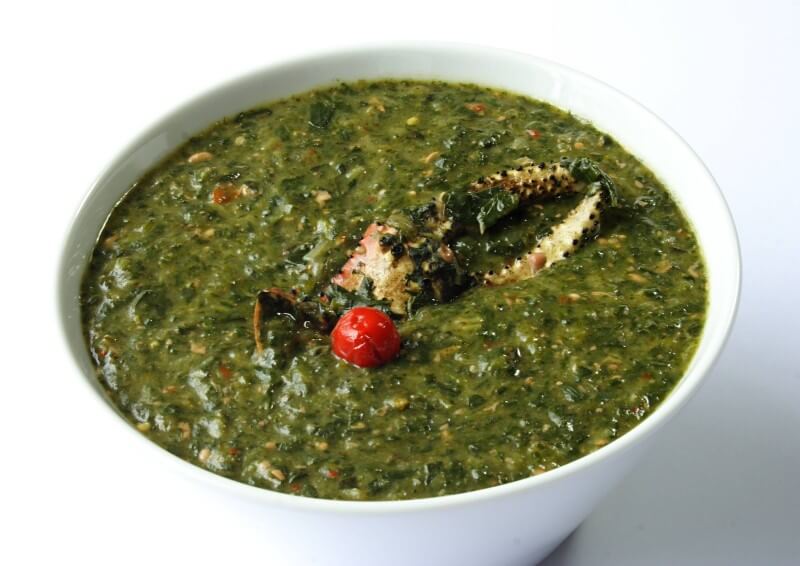 Callaloo, similar to the Antiguan pepperpot, is a cook up of a combination of vegetables and meats. The dark green soupy concoction is well seasoned and is a staple of Trinis everywhere.
---
Find your ideal Barbados accommodation...