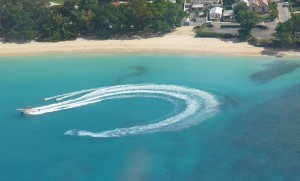 As the Barbados Crop Over summer festival and carnival heats up, JetBlue Airways is doing its part to bring more visitors to Barbados to experience the fun and excitement!
Starting July 14th, JetBlue will add one additional flight to its non-stop service from New York JFK.
JetBlue already offers a daily non-stop flight from JFK to Barbados each morning. This will now be complemented by a night flight which departs New York at 11:00 pm and arrives in Barbados at 4:00 am
The additional return flight departs Barbados at 5:00 am and arrives in New York shortly before 10:00 am.
Check http://www.jetblue.com/vacations/barbados-vacations/ for flight availability and bookings. To find accommodation in Barbados visit http://barbados.org/stay.htm.
---
Find your ideal Barbados accommodation...