On November 30, 2020, Barbados is celebrating its 54th year of Independence. There is no better way to celebrate this than by remembering the Father of Independence – The Right Excellent Errol
Walton Barrow, Freedom Fighter and Politician.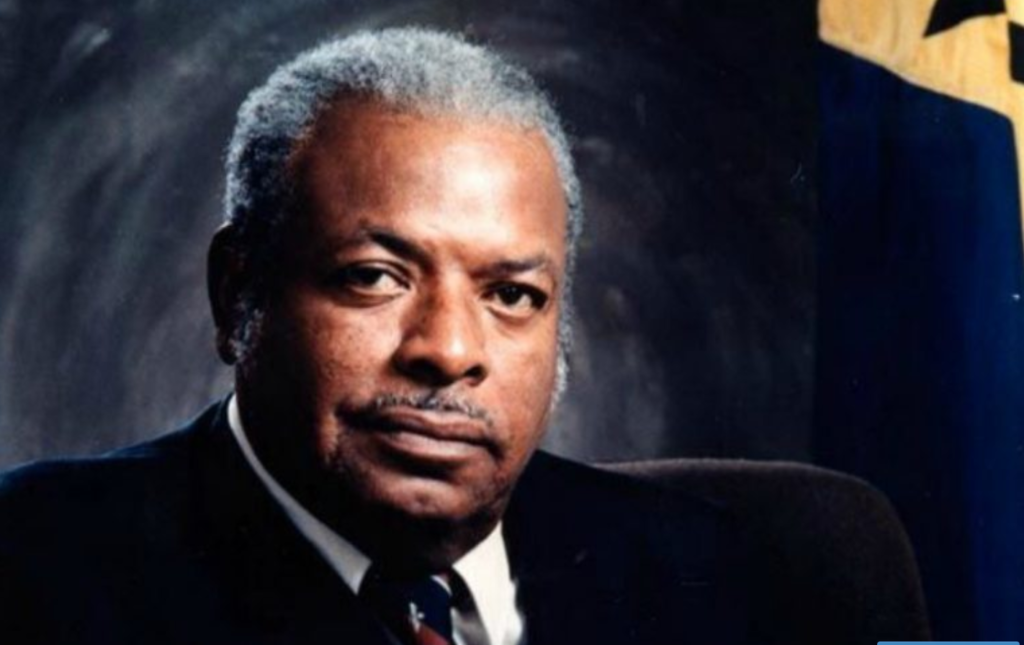 Errol Walton Barrow, PC, QC, the Father of Independence and the first Prime Minister of Barbados, was born on January 21, 1920. He was the son of the Rev. Reginald Grant Barrow (1889) and Ruth Alberta Barrow (nee O'Neal) (1884).
Both parents, born at the end of slavery and emancipation, were outspoken and prominent persons in Barbados society. Ruth's father had been a successful blacksmith and her sister's son, Charles Duncan O'Neal, a Barbados hero, founded the Democratic League, activating for the party-focused polities which still exists today.
Barrow grew up with a mission and a keen sense of purpose.
Errol Barrow & The RAF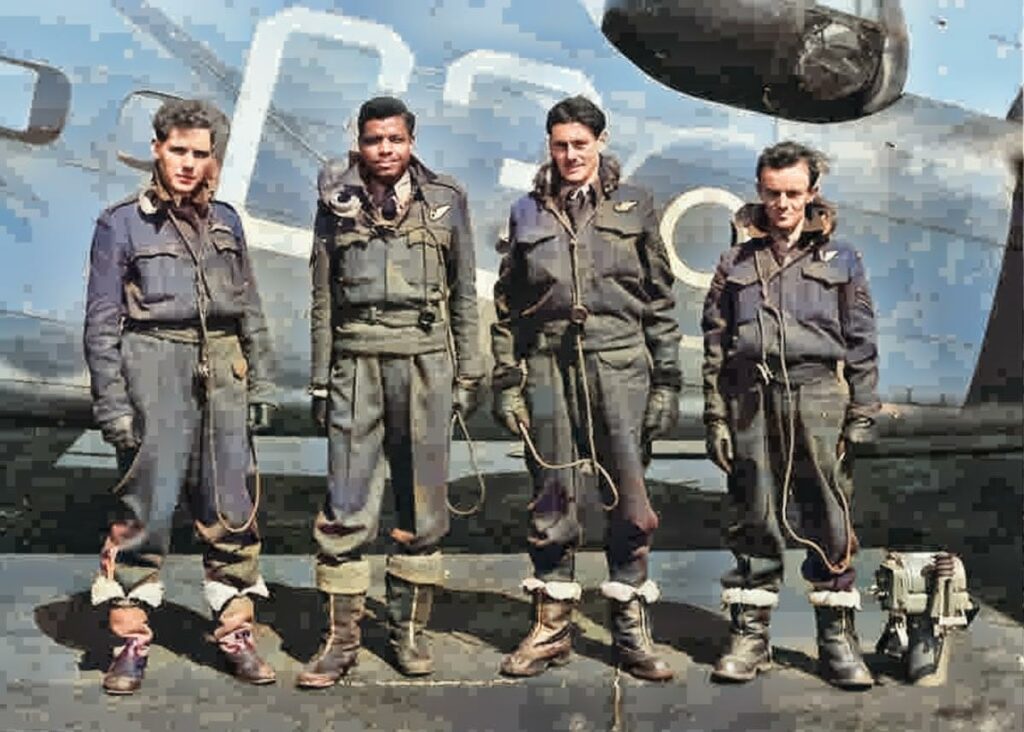 Crew No. 31/48/416 – Graduates of Course no. 48 No. 31 Operational Training Unit RAF Debert, Nova Socia, Canada – 7 April 1944. P/O Andrew Leslie Cole RAF (Pilot) 153770, SGT Errol Walton Barrow RAF (Navigator & Bomber) 1383402, SGT Leo Leslie J Schultz RAAF (Wireless/Air gunner) AUS.424694 and SGT Robert Allen "Shorty" Stewart RAAF (Wireless/Air gunner) AUS.424070 standing in front of a Lockheed Hudson. (Photograph has been colourised)
Source: BajanThings
Along the way, he enlisted in the Royal Air Force and after advanced operational training in Nova Scotia, he entered the war effort, flying 53 missions in Douglass Boston (DB-7) light bombers with the No. 88 Squadron.
As the war ended, Barrow became personal navigator to the Commander-in-Chief of the British Zone of occupied Germany. He then rose to the rank of Flying Officer.
He ended his RAF career seconded to the Colonial Office, overseeing the vocational training for ex-servicemen from the colonial territories.
Studying Economics & Law Concurrently
In September of 1947, Barrow entered the London School of Economics and concurrently studied Law at the Inns of Court.
During his studies, he also served as Chairman of the Council of Colonial Students. His contemporaries included Forbes Burnham, Michael Manley, Pierre Trudeau and Lee Kwan Yew. All these fine students went on to become political leaders in their home countries.
Returning to Barbados & Politics
Barrow returned to Barbados in 1950 and was elected to the Barbados Parliament in 1951 as a member of the Barbados Labour Party (BLP). He soon became an opponent of their slow and conservative ways and support of imperialist powers. Within 2 years, he left the BLP and worked with the Democratic Labour Party (DLP).
In 1958, he won a seat representing the parish of Saint John in a by-election. He become chairman of the DLP and in 1961, the DLP won the election and Barrow became Premier of Barbados. In just 5 years, he successfully led the country to independence from Great Britain and became the first Prime Minister of Barbados.
Legacy of Barbados' 1st Prime Minister – Errol Barrow
As Prime Minister, Barrow led the country to accelerated industrial development and expanded the tourist industry, which went on to be a huge part of the Barbados economy.
He introduced National Health Insurance and Social Security and implemented FREE secondary school education for all.
He also introduced school meals on an improved nutritional basis and improved health services.
He was man of the people who put people first and foremost above political achievement.
Film of Barrow – Freedom Fighter
The film Barrow – Freedom Fighter chronicles the story of Errol Barrow. It is the first film ever made of a prominent Caribbean statesman.
Intriguing Barbados Book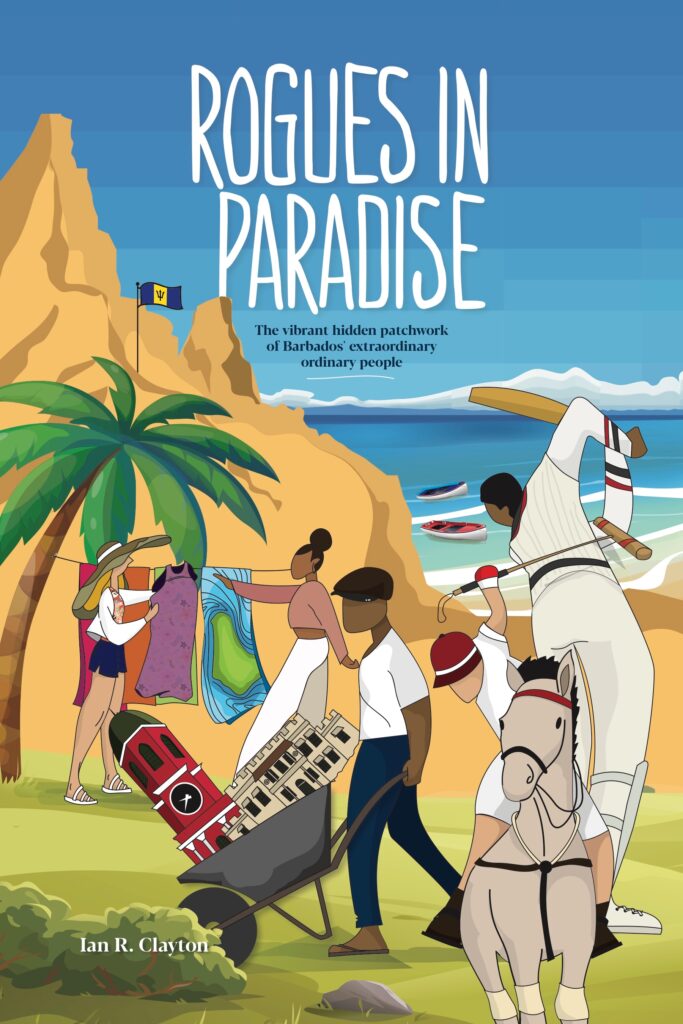 Gripping, charming, utterly unputdownable paean to Barbados, this book brims with wit, elegance, and subtle humour that instantly catapult us into the rhythm of Barbados. Each character jumps off the page, their images as vivid as the pictures painted by Woolly Hewitt or Darla Trotman.
---
Find your ideal Barbados accommodation...