Category:
Cricket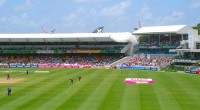 The historic Kensington Oval in Barbados will once again host Test cricket when the touring New Zealand team take on the West Indies in the final match of the series.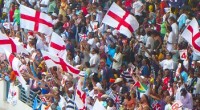 Barbados will host three Twenty matches between England and the West Indies in March 2014!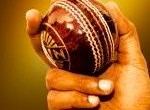 The inaugural Caribbean Premier League cricket T20 tournament will bowl off in Barbados on Tuesday July 30th 2013!
The Nottinghamshire County Cricket Club returns to Barbados in March for a pre-season tour. They will participate in the Barbados Twenty20 Cup at Kensington Oval and play two-day fixtures against Hampshire and Yorkshire. Supporters will arrive in Barbados on March 13th for an 11 night stay and will be treated to a Welcome Reception at […]
Kensington Oval, Barbados will come alive with the excitement of T20 cricket in January 2012 as the Caribbean T20 tournament visits this historic cricket ground! The teams will initially be divided into 2 groups: Group A: Trinidad and Tobago, Windward Islands, Guyana, Leeward Islands and Canada Group B: Jamaica, Barbados, Combined Campuses and Colleges, Netherlands […]
It's international cricket again at Kensington Oval! One of the most historic grounds in the Caribbean, Kensington Oval in Barbados will play host to India for the second Test against the West Indies. Pakistan played two One Day Internationals in Barbados during their recent tour of the West Indies and honours were shared with each […]
The Barbados Tourism Authority will sponsor the English county cricket team Hampshire as Official Twenty20 Shirt Sponsor and Travel Partner. Hampshire have also agreed to a 3 year deal to hold their pre-season training tour in Barbados. The excellent cricket facilities and fine weather in Barbados make it the ideal location for such training. The Hampshire Royals were […]