Disappointingly there will be no Test matches when England 'tour' the Caribbean next winter.
Gone is the traditional 5 Test series between these historic titans of cricket. Instead the tour will be comprised of three One Day Internationals in Antigua and three Twenty20 matches at Kensington Oval in Barbados.
The matches at Kensington Oval will be held on March 9th, 11th and 13th 2014.
The ODIs at Sir Vivian Richards Cricket Grounds in Antigua will be held on Feb 28th, March 2nd and March 5th.
Planning to travel to Barbados to enjoy the T20 action? Here are some handy links: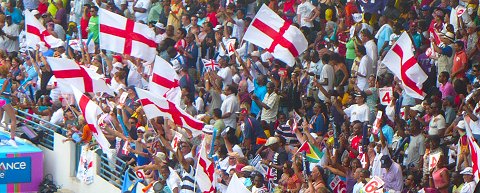 ---
Find your ideal Barbados accommodation...