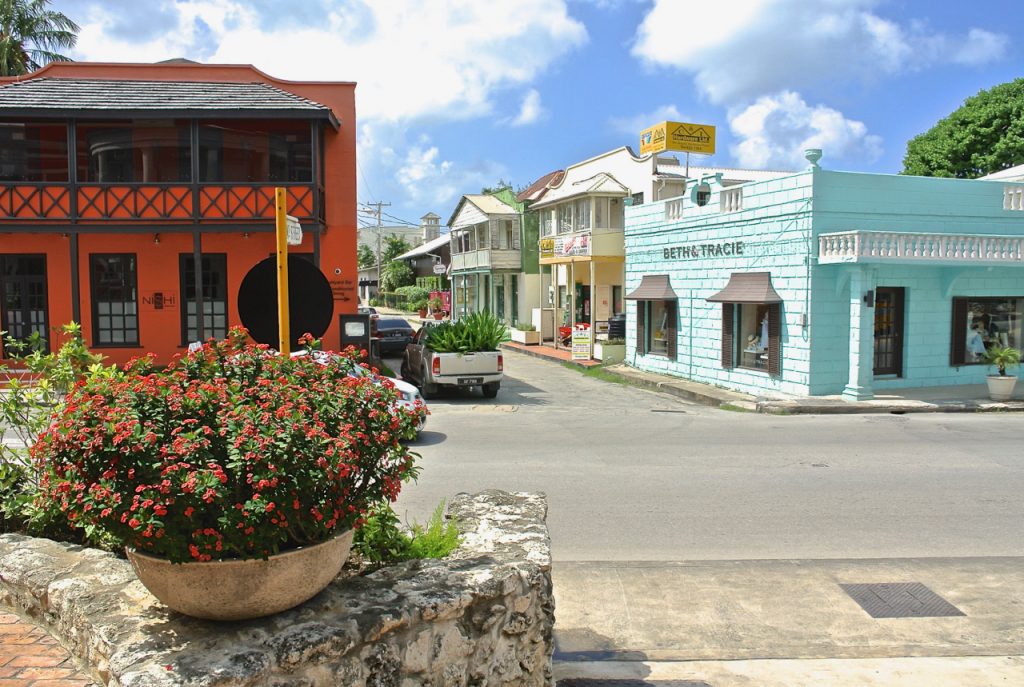 Barbados Is Now Open to Selected Air Traffic
The Airport Opened on July 12 and several planes have arrived. We have created summary of entry and stay protocols at https://Barbados.org/blog/covidtravelsimplified
Also see https://barbados.org/blog/tourismrevival
Its a behind look at the consequences of tourism revival. It examines the testing, tracking, quarantine and isolation of travellers as air travel and hospitality opens. Its answer the question "What happens if a traveler test positive" – Where do they go and how are they treated.
The Planning Process & Considerations
Caribbean reopening plans are cohesive but with different timelines and tactics across the region. The differences are a result of the different testing and control across the region. Barbados Tourism reopening plans take a slow and steady course. The focus is on implementing training, standards and establishing the facilities needed to safeguard travellers and the local population.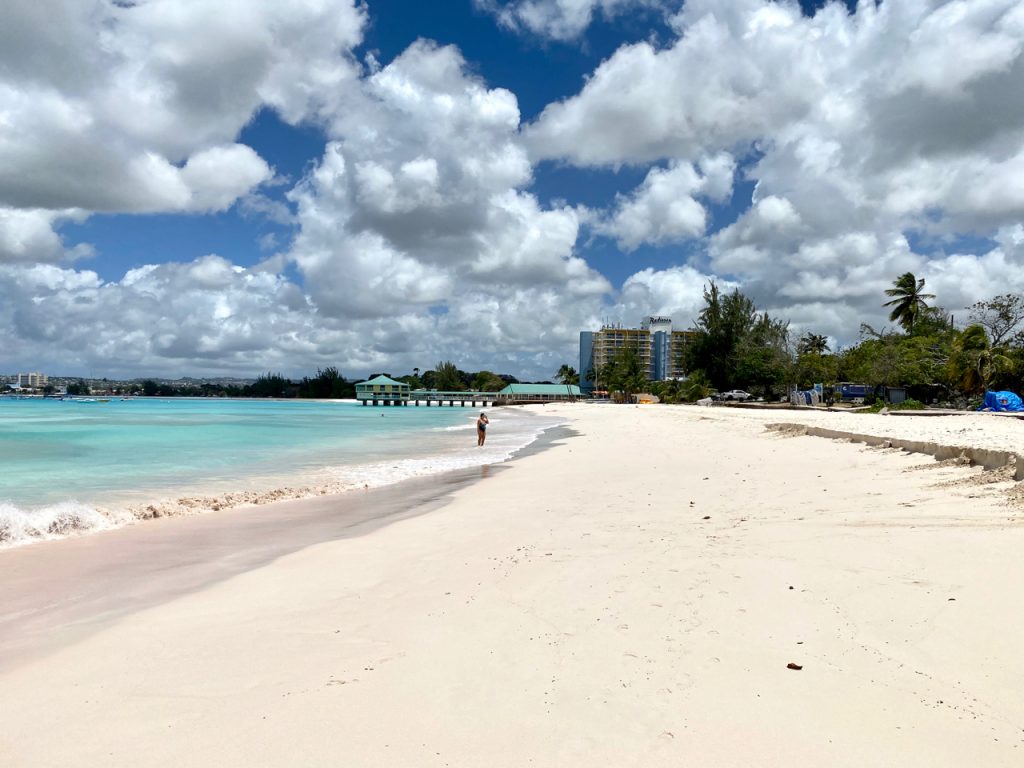 Skift Destination Timelines Perspective
https://reopening.travel/reopening/
Skift's Infographic for travel and tourism is laid out by category. Here is a sample of destinations, showing a subset of openings (Page 2). See more on hotels at https://marketinghotelsandtourism.com/?p=8348&
Ryanair expects 40% of seats will be open by July and Finnair will open flights to 40 destinations by July 1.
See all at https://reopening.travel/reopening/
Airlines
|
Attractions
|
Business Travel
|
Cars and Trains
Cruises|Destinations|Hotels & Rentals |Meetings|Tour Operators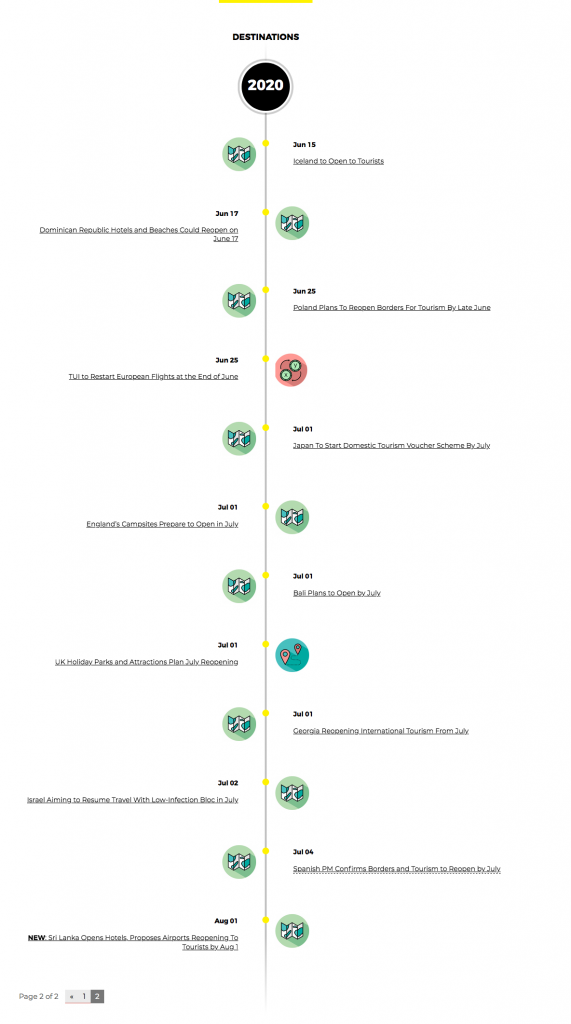 Barbados Task Force in Action
https://gisbarbados.gov.bb/blog/tourism-task-force-launched-doing-good-work/
The Barbados Task Force is set up to manage the COVID-19 crisis and the transformation of the tourism sector and the tourism industry in Barbados. Symmonds says: "The first consideration for reopening the tourism sector in Barbados, therefore, has to be that our workforce is safe and secure."
The task force is made up of 4 subcommittees: 1. Operations, Sustainability and Finance; 2. Human Resource Development; 3. Health and Safety; and 4. Research and Development.
Barbados will open "in a structured and phased way" but not until the workforce is properly looked after and all safety, health and hygiene protocols are in place. Symmonds explains that until we have a degree of certainty, "then we cannot get to where we want to get".
An example of this preparedness is the just released Barbados protocols for opening restaurants and catering. It is detail explanation of how to prepare and serve food marinating the best strategies to avoid and virus contact.
The Barbados Restaurant Reopening Protocol builds on global standards allowing for condition unique to Barbados and the Caribbean tourism industry.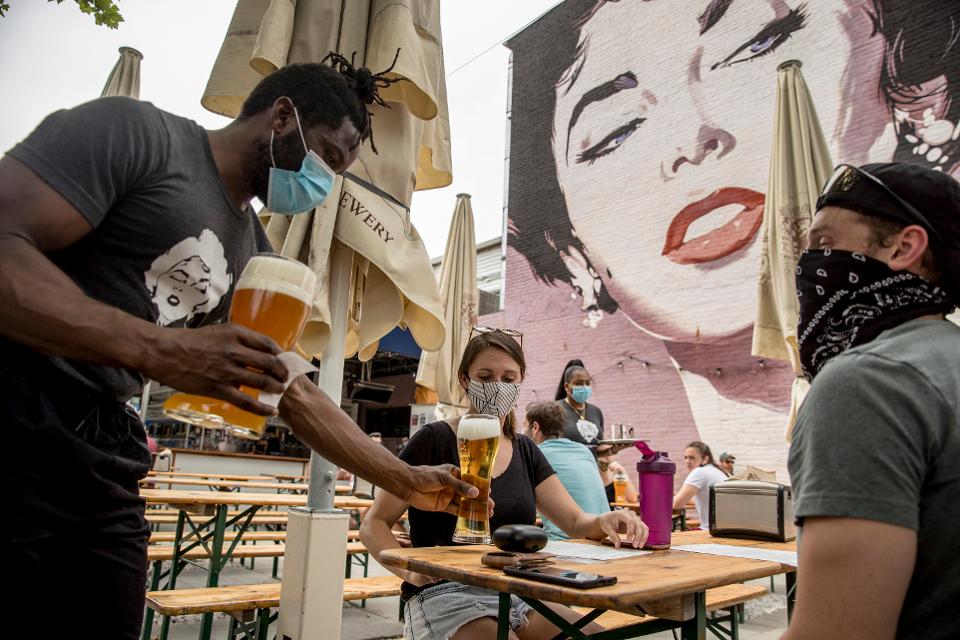 Barbados Caution & Safety Prevail
"We need to do more quantitative and qualitative analysis. We need to have a structured and better understanding of what our performances are and have been, where our strengths and weaknesses lie, and how we make the appropriate adjustments in a timely manner…, where the revenue is coming from, and what drives that revenue so that tourism spend is better understood, planned, predicted and applied," Minister Symmonds emphasized.

Minister of Tourism Kerrie Symmonds: Barbados Tourism Reopening Plans

https://www.nationnews.com/nationnews/news/245665/safety-symmonds

According to the New York Times, the airlines are in terrible shape and it will most likely get worse. "Passenger traffic is down about 94 percent and half of the industry's 6,215 planes are parked at major airports and desert airstrips, according to Airlines for America, a trade group." source NYT >>>

Not everyone agrees and no one knows for sure how it will all unfold. Several airlines are using passenger planes to carry cargo and that business is doing well. But the NYT passenger scenario is not sustainable and airlines that can't adapt could be forced into bankruptcy. Restarting passenger flights will only work if consumers have total confidence and trust that the airlines are safe. Many travellers are afraid of getting infected on the plane or during the many steps they have to take before they get on board.

In the present situation, Barbados is focusing on upgrading skills and facilities. Director of Tourism in the Ministry of Tourism, Dr. Kerry Hall, told an online media briefing that the objective now is to re-skill and certify tourism leaders and employees. See Starcom Network article.

Part of this training should include an emphasis on how to communicate in the face of fear and all the negative talk. Understanding consumers' concerns is paramount. See article on how airlines might rebuild confidence.
Barbados Reopening Rational
With 300 years of conservative and rational government, a population of considerate and caring people and the highest rate of return visitors in the region, Barbados will open when the time is right.

All necessary protocols, safety measures, on-island care and traveller commitments will be put in place to protect Bajans and visitors as they are welcomed back with the respect and joy that Bajans are noted for.
Barbados Heritage Ready to Serve!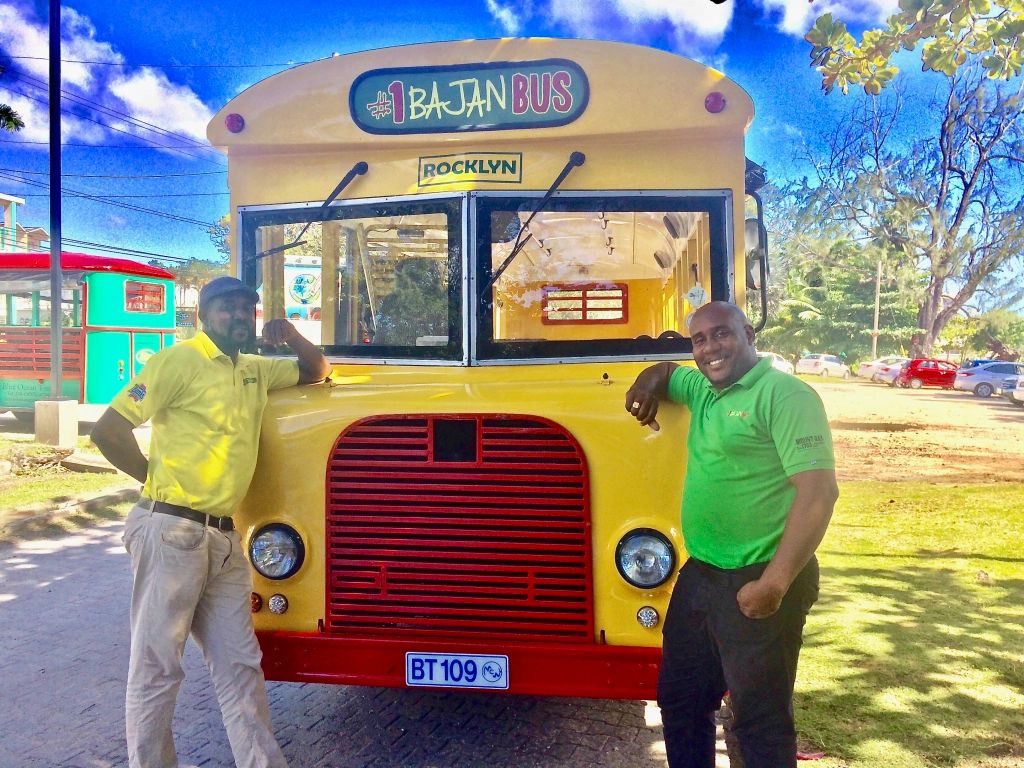 Barbados may not be in any rush to announce an opening date for commercial travel to the island, but it certainly will happen, so be ready for the Barbados reopening ceremony!
Barbados is already open for humanitarian missions and in fact was never closed – see more at http://barbados.org/blog/hostsships
Barbados Update Air Opens July 12
Crews Rescue In Motion
For now the government is focusing on getting stranded cruise ship workers back home. Several have been repatriated with the help of the Barbados CrewMission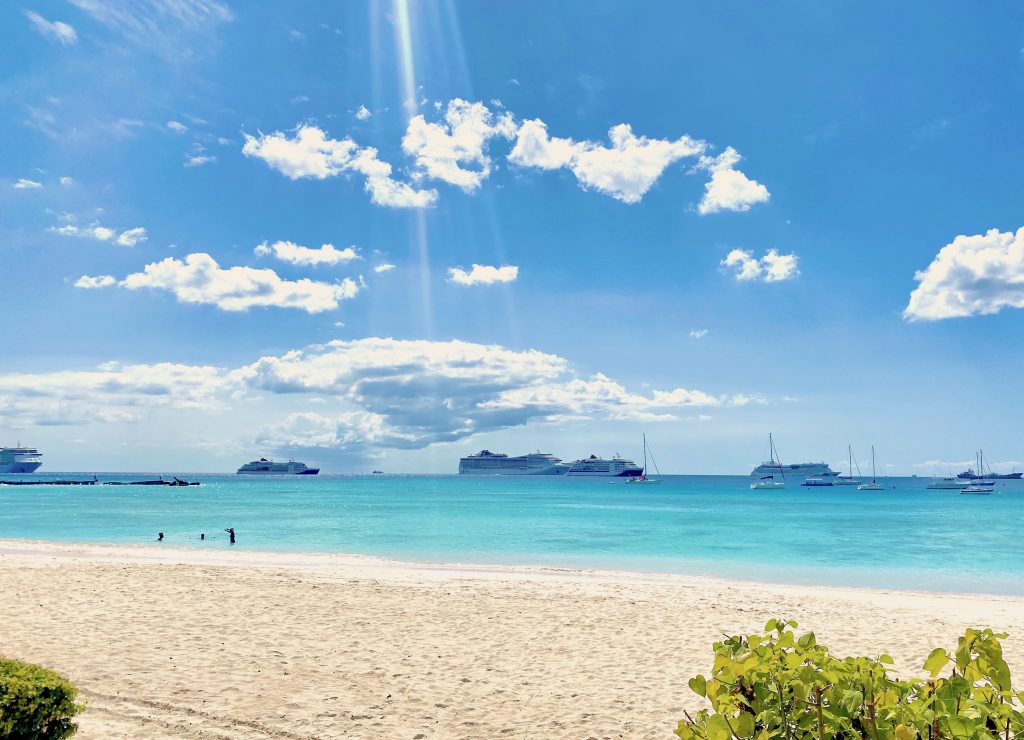 St. Lucia Perspective
St. Lucia shares a top spot when it comes to containing the virus with 0 deaths (Dominica is the only other Caribbean island to achieve this status). The number of cases is 18. St. Lucia created a COVID-19 Task Force to plan for a responsible reopening early on in the pandemic. It has followed World Health Organization and the Caribbean Public Health Agency safety protocols and followed shelter-in-place guidelines.
To date, St. Lucia has recorded 18 cases of COVID-19 and all individuals have fully recovered. No active cases are currently being investigated. The government of St. Lucia has a fairly aggressive plan to reopen the island's tourism starting June 4, 2020.
The island will reopen its Hewanorra International Airport (UVF) to visitors from the United States only. 1,500 hotel rooms are being prepared to open in early June, pending completion of a new COVID-19 certification process.
Advance testing, daily screening and monitoring of staff and visitors, sanitization at various points throughout the travellers' journey and new social distancing protocols.
New Protocols include:
– Visitors are required to present certified proof of a negative COVID-19 test within 48 hours of boarding their flight.
-Upon arrival in St. Lucia, all travellers must continue the use of face masks and physical distancing.
-Travellers will be subject to screening and temperature checks by port health authorities.
-Protocols are being established for taxis to provide safety precautions and separate the driver from guests as an added security measure.
-Health and safety protocols will be reinforced through the use of signage that includes QR codes which take travellers to a landing page for more information.
Hotels must meet a dozen or more specific criteria for sanitization, social distancing and other COVID-19 protocols before they will be permitted to open to guests.

In Phase One, the traditional experiences that St. Lucia is known for will be available in a limited capacity. Registered hotels and travel providers will work with visitors directly to arrange safe experiences.
Phase Two of the island's new responsible approach to tourism will commence on August 1, 2020, with details to be revealed in the weeks ahead.
Source www.stlucia.org/covid-19 .
Critique of St. Lucia's Plans
Not all St. Lucians are happy with this plan. They question the decision to open to the US. where the pandemic is not contained. Surely it would be better to open to the countries in the travel bubbles above.
Barbados' Dr. Charles Greenidge, who is married to a St. Lucian doctor, says that it is foolhardy to open the flood gates and abandon the measures that have worked so well so far. St. Lucia was quick to impose a travel ban and that has resulted in a high level of containment but the virus is not gone and measures to contain it must not be abandoned. It's like jumping off a plane without a parachute from 200 feet off the ground saying that it has worked so well that you can abandon it now.
Update on St. Lucia Flights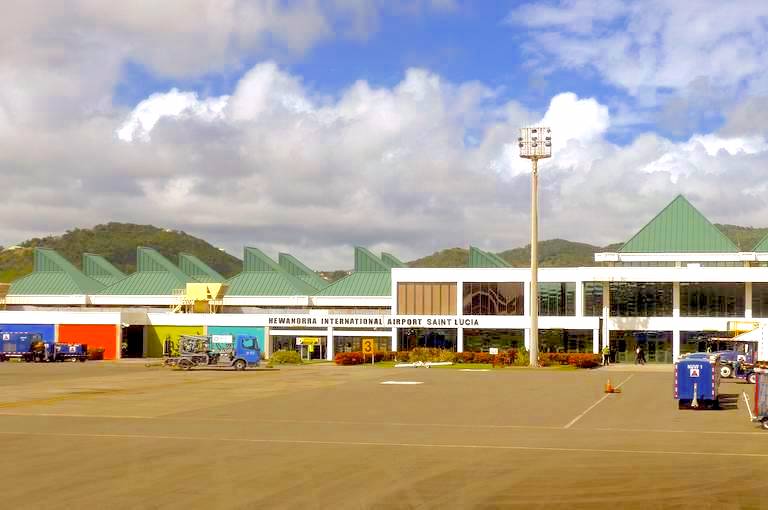 Saint Lucia, the first Caribbean destination to officially reopen for tourism, will welcome its first flight on June 4. The first phase will reopen Saint Lucia's Hewanorra International Airport, which will be only open to travelers from the United States.
Visitors will have presented proof of a recent negative COVID-19 test before boarding. On arrival health screenings and temperature checks will be applied. Visitors will use face masks and respect social distancing.
Well I did expect a welcoming committee at Hewanorra International Airport on June 4, but it seems no plane landed. Its one thing to open the ports but quite another for travelers to fly. It may be some time before travellers want to get on plane with all the precautions, testing, certification and possible quarantine.
Latest update on St. lucia Protocols go to https://www.stlucia.org/en/covid-19/

See Map of latest travel regulation by IATA
Watch for more updates here!
Barbados Certification Safe & Mindful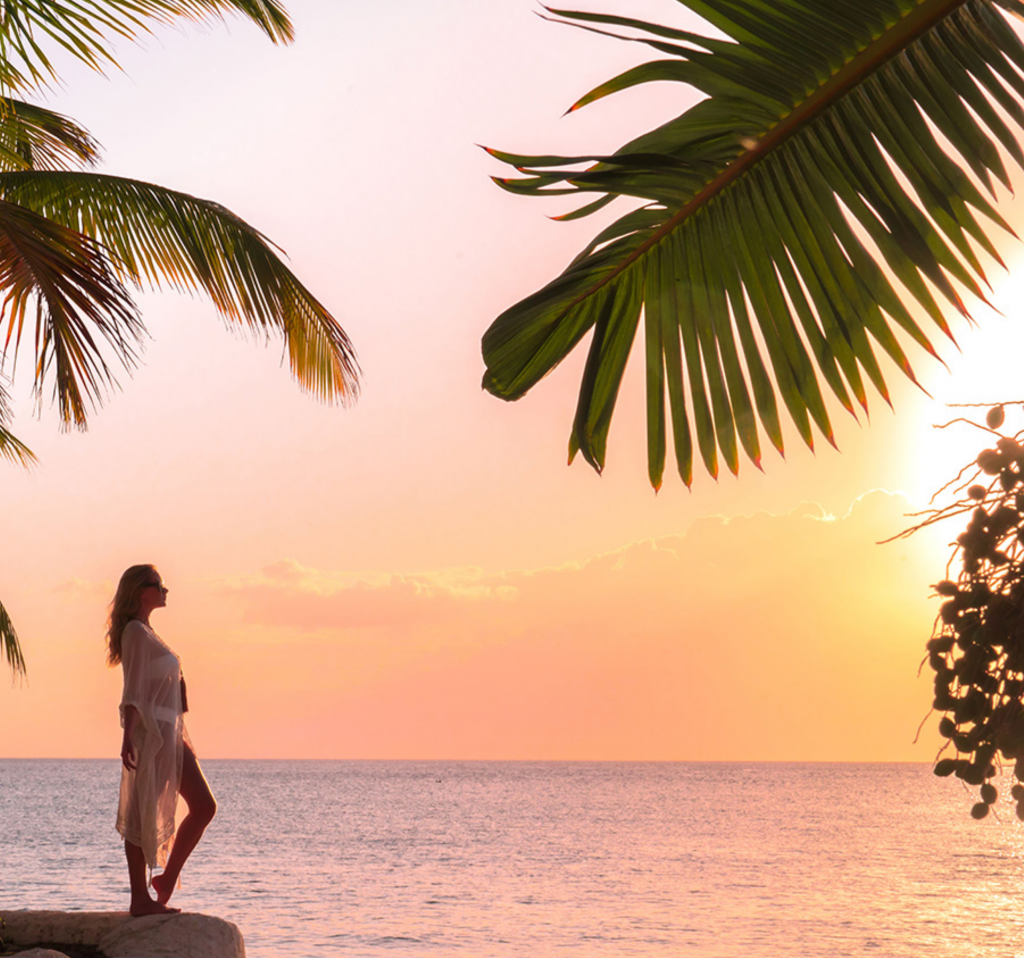 Hotel and vacation rental are moving quickly to establish certification program for all accommodation. Barbados is putting all in place and learning from world leaders.
Premier Suites Example
In this example we look at Premiere Suites who have recently raised the bar for guest health and safety in the establishment of new PPE (Personal Protective Equipment), sanitation and disinfection practices to best ensure that their accommodations and office environments are safe and that guests are protected.
Duty of Care
Minimum 72-hour vacancy window between guest departure and new guest check-in. Use of Health Canada approved hard-surface disinfectants effective against COVID-19. Personal Protective Equipment worn by all members of their housekeeping teams and quality assurance team members. Consistent and verified cleaning protocols across all Canadian locations. Quality Assurance checks upon completion of all housekeeping services.
Audited & Accredited
In addition to their diligent internal operational procedures and performance audits, Premiere Suites have achieved ASAP Quality Accreditation – a multi-pronged accreditation and assessment programme that provides a global means of comparing and assuring a quality product, service and duty of care.

WHAT IS ASAP QUALITY ACCREDITATION? The ASAP Quality Accreditation Programme is the leading global quality assessment, reporting, recognition and accreditation system for the serviced apartment, corporate housing and executive suites sectors of the hospitality industry.
"We are proud to display the ASAP Quality Marque, confirming our continued commitment of providing our guests with the highest quality experience, throughout their stay." – Susan Cully, President & COO, Premiere Suites

HOW DID PREMIERE SUITES BECOME ACCREDITED? Achieving certification requires that a certified, unbiased Professional Quality Assessor spend a few nights in a sample of Premiere Suites' inventory across Canada each year.
Stay with Confidence
Travel Bubble Tourism
https://www.cbc.ca/news/health/travel-bubble-covid-19-1.5577781
On May 15, 2020, travel restrictions for people traveling between Latvia, Lithuania and Estonia were lifted. Te population of these 3 countries are consider virus safe and may travel freely with in the travel bubble for the three countries. (Ints Kalnins/Reuters).
In a travel bubble, people who meet basic condition may travel freely to other countries or regions participating in the bubble.
In Canada Newfoundland and Labrador, New Brunswick and P.E.I. have reported no new cases for at least a week. The territory leaders raise the possibility of forming a regional travel bubble.
The Caribbean islands of low risk destination could well form a bubble that permited resident to travel freely to other designated bubble islands. Some restriction and qualification will be maintained. Thoughts are that bubble residence who have not travelled for 2 weeks, are not infected and have not been in contact with anyone who has tested positive for the disease may may be permitted to travel in the designated travel bubble islands.
Winners and Losers in Accommodation
See the arguments for who will be most effect and who will come out on top at Markhat.com
PhocusWire Interview on Alternative Accommodation Now!

Heritage Travel – The Age of Rail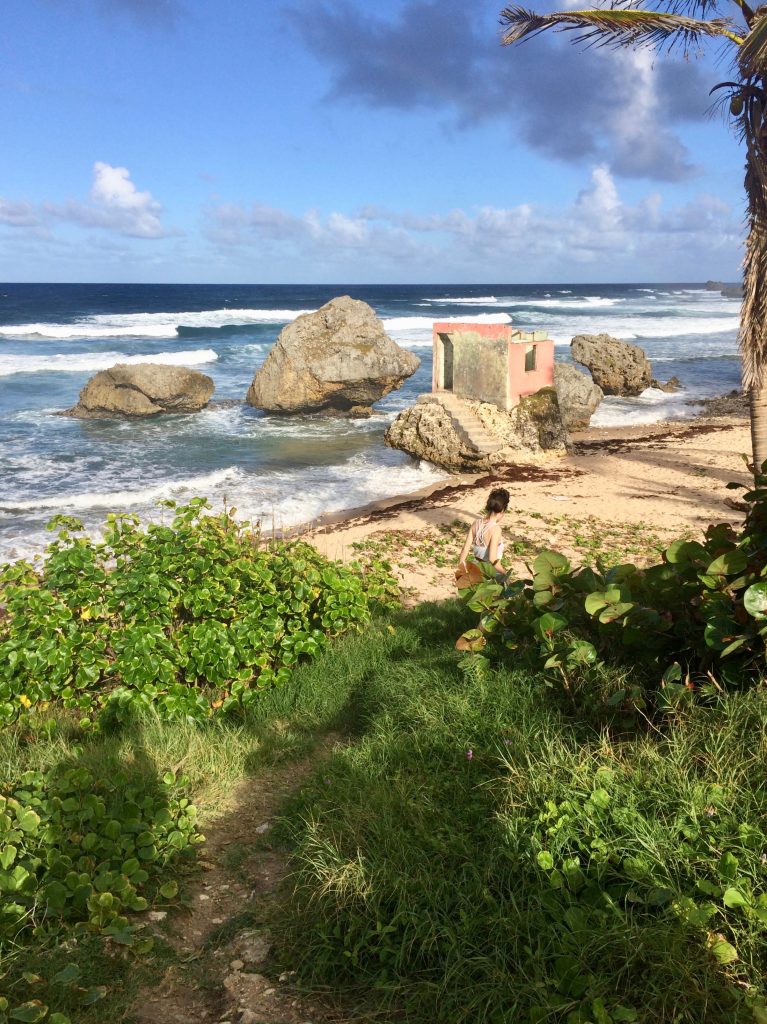 Check the new book "Rogues in Paradise" for an enchanting story on the age of rail in Barbados
---
Find your ideal Barbados accommodation...