Every January Bajans, the local ex-pat community and visitors begin to wonder… which houses will be on the Open House schedule this year? 
Yes the Barbados National Trust's Open House programme is that eagerly awaited!
And this year, as always, there will be no disappointment!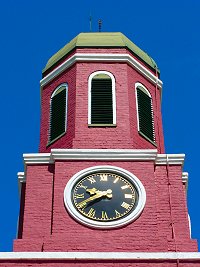 The season kicks off on January 18th with the opening of St. Ann's Fort, Drill Hall and the historic cannon collection. The capital city Bridgetown and it's Garrison were recently awarded UNESCO World Heritage Site status so it is indeed fitting that the Open House season begins with St. Ann's Garrison. The tour includes an exploration of the 1707 fort and the astounding cannon collection.
The season also wraps up at the Garrison with the opening of George Washington House and the Military Cemetery on March 28th.
This years programme includes a special opening of the Jewish Synagogue and Nidhe Israel Museum. Nidhe Israel is one of the two earliest temples in the western hemisphere.
Modern buildings are also featured this year including the elegant Beauchamp Hall in the St. John countryside and the luxurious Arawidi in The Apes Hill estate.
View the full Open House Programme
---
Find your ideal Barbados accommodation...