Christmas is one of our favourite times of the year in Barbados… here are some of the most popular local Christmas traditions:
Great Cake, Jug Jug and Ham!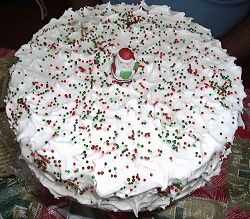 Food is an important part of any celebration in Barbados and Christmas is no different. Three must have dishes on any Christmas table are: great cake, jug jug and baked ham.
Great cake is made with a combination of dried fruits (cherries, raisins, currants, prunes), spices (cinnamon, clove, nutmeg, allspice) and a fair amount of liquor (rum, port wine, falernum). Some like their cake iced with Royal Icing, while others prefer it plain.
Jug Jug is a throwback to our Scottish heritage. Influenced by the Scottish dish haggis, it is made from green peas, guinea corn flour, herbs and salt meat. View jug jug recipe.
The baked ham begins by studding a cured ham with cloves. During baking the ham is basted with a glaze (pineapple and sorrel glazes are favourites). For many, the crispy ham fat (we call it crackling) is the best part!
Activities
Christmas in Barbados is all about getting together with family and friends to celebrate the season. In the days and weeks leading up to Christmas, house parties are held with invitations extended to family, friends and neighbours. Christmas Day itself is traditionally spent with immediate family.
Many Barbadians attend church, either on Christmas Eve, for Midnight Mass or on Christmas morning.
Christmas in Queen's Park is a tradition that is still as popular as ever. Barbadians put on their finest outfits and head to Queen's Park in the capital city Bridgetown. Here they enjoy the fashions on show and meeting up with friends and loved ones.
Lights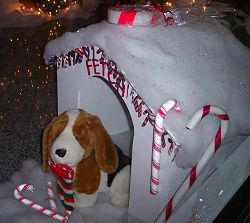 Christmas time is a beautiful time to visit the island, as many business and homes decorate for the holidays. The capital city Bridgetown is lit up in red and green while the roundabouts portray different Christmas themes. A "Christmas drive" to see the lights is a tradition for many.
Christmas Music!
What would Christmas be without the music? Despite the blazing sun, Barbados radio stations belt out tunes about winter wonderlands, sleigh rides and open fires 🙂
The Christmas album by Kenny Rogers and Dolly Parton is a particular favourite but we do have our own Christmas music as well, of which Maizie is the most popular:
Add a touch of Barbados to your Christmas celebrations…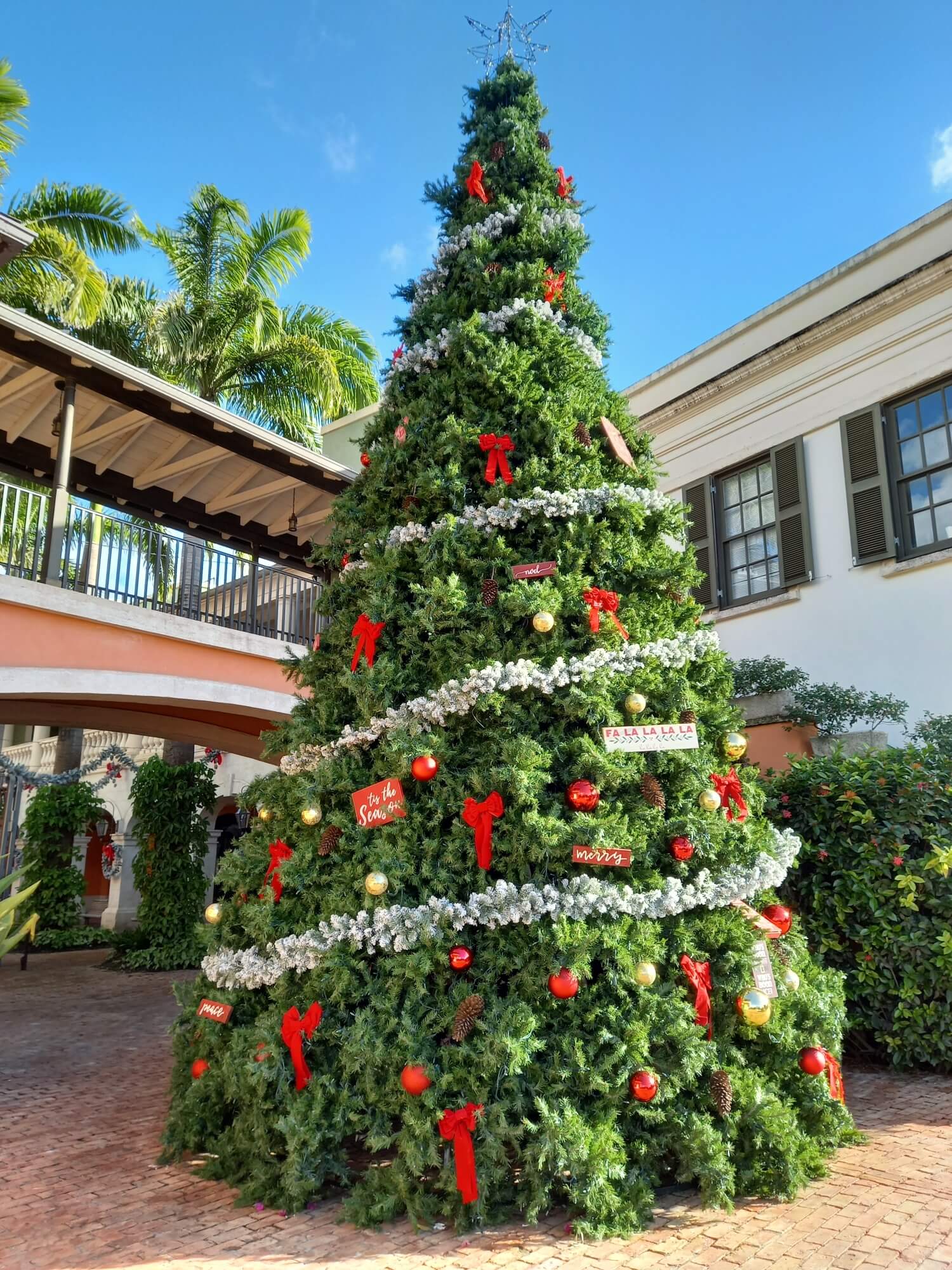 Have you spent Christmas in Barbados? If so, please add your comments below…
---
Find your ideal Barbados accommodation...