One of Barbados' most popular attractions will soon be even more fun and enlightening!
Harrison's Cave in being significantly upgraded by new management team Chukka Caribbean Adventures to include:
✔️ canopy zipline
✔️ interactive green monkey experience
✔️ suspension bridge
✔️ infinity pool
✔️ bird aviary
✔️ children's play area
✔️ free-fall platform
✔️ challenge course
✔️ restaurant and bars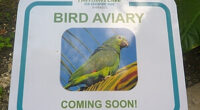 These additions will transform the attraction from what was traditionally a fantastic cave tour to a full eco-adventure experience with activities to thrill the entire family.
As a Bajan it's encouraging to see this part of the island being harnessed to its full potential. The initial development of the Cave was an ambitious undertaking which was carefully managed, taking into account its impact on the natural environment. It was always a thrill as a schoolchild to visit Harrison's Cave on an educational tour, and I still recall the wonder and national pride it generated in all of us.
Over time, improvements have been made however the current plans represent a huge leap forward, demonstrating the creativity & self-confidence of our Caribbean people.
The fun and adventure features are beautifully complemented by an educational element that includes information boards throughout the new gully walk.
About Harrison's Cave
Harrison's Cave was opened in 1981 and is a 'must-do' for visitors, cruise ship passengers, and locals.
A visit here is like stepping into another world – a majestic place with flowing streams, small waterfalls, crystal clear pools, and the jewel of it all – amazing stalactites and stalagmites!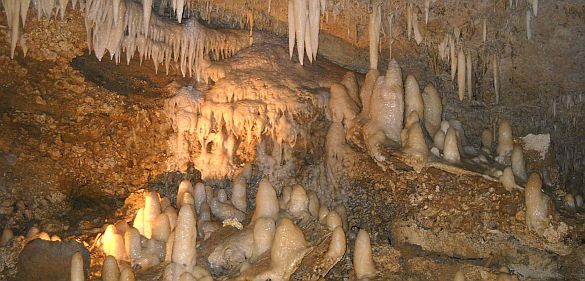 Both stalactites and stalagmites are formed from minerals (mostly calcium carbonate) deposited by slowly dripping water. Stalactites hang from the ceilings of the cave, while stalagmites rise from the cavern's floor. In some cases the continual growth of each results in the formation of a stunning column between the two.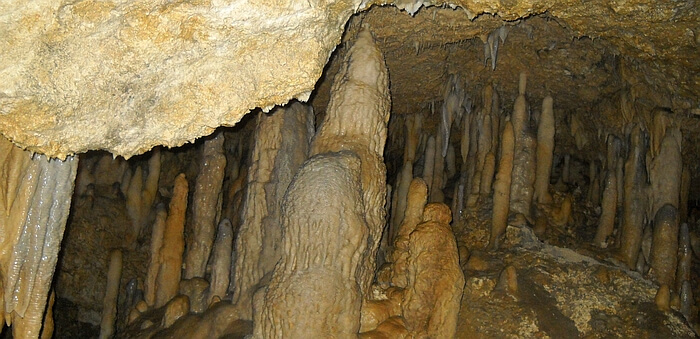 The Cave is part of an extensive gully and cave system that runs throughout our limestone island. A visit to the neighbouring Welchman Hall Gully, which is geologically connected to Harrison's Cave, is also a great family experience.
Harrison's Cave Tours
Combo Tours
---
Find your ideal Barbados accommodation...