Latest Barbados News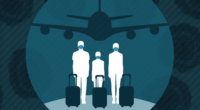 COVID Travel Brief – What & Why The original COVID-19 protocol documents were extensive and organized by 5 categories with 30 item. For a user point of view they were not easy to follow. This is why we created "COVID Travel Simplified". It looks at Air Travel Protocols from the point of view of the […]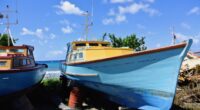 For latest statistics on Reopening air travel and Covid testing see https://barbados.org/blog/barbados-tourism-revival/ Barbados Air Travel Flights Protocols, first published early in July, were revised on July 16th. Please go here For Latest Updates – Download Air Travel Protocols By Risk Category The summary below is much the same as the revised form. A major difference […]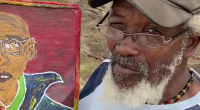 Woolly Hewitt credits his "world-famous artist" stature to Simon Cowell who holidays often in Barbados. Woolly was a fan of Simon and followed the show "The X Factor". He created a portrait of Simon and gave it to him on the beach, in the presence of British reporters. It was promptly published in the British […]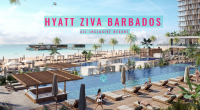 The new Hyatt Ziva is a massive development for a small island. There is no other resort of this scale in Barbados.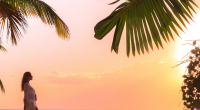 The focus is on implementing training, standards and establishing the facilities needed to safeguard travellers and the local population.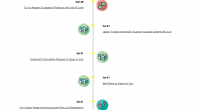 This blog provides insights on what to expect when travel rebounds following the covid-19 pandemic. It's a case study of latest research and thinking on planning for the future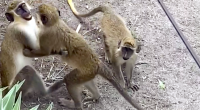 See Barbados monkeys travelling minstrels show. It's great entertainment during the covid-19 curfew!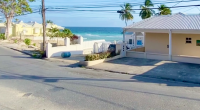 You may think we are prisoner in paradise during the curfew in barbados. But being locked inside the house 24/7 is not fun. This blog shares ideas to help cope in Barbados Curfew.
Barbados Curfew: From 8 p.m. on Friday April 3nd, persons will only be allowed on the street for essential business. Later is was amaended to 24/7 lock-down with time to shop alloted by name.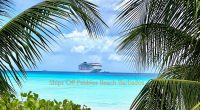 Barbados Hosts Cruise Ships seen here off Carlisle Bay and Pebbles Beach. The ships are stranded as the cruise industry halts over covid19.