Barbados Hobie Cat Rides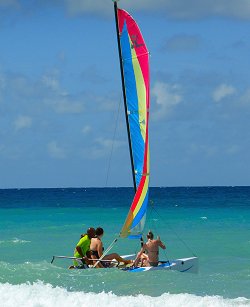 Experience the thrill of sailing the Barbados coastline with a Hobie cat cruise!
These small catamarans are perfect for a group of 3-4 people.
The calm waters of the west coast are ideal for a relaxing sail past white sand beaches and over tropical reefs.
The lively waves on the south coast of the island provide more of a thrill as you head out but you're quickly in calmer water just offshore.