Barbados Sea and Submarine Tours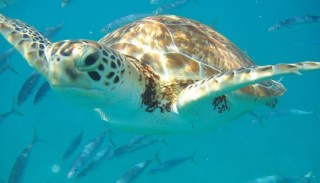 Experience the thrill of Barbados water activities on, in and under water.... from submarine tours and catamaran cruises to fishing charters and boat cruises.
Hop aboard a catamaran for a lunch or sunset cruise down the lovely west coast of the island, with stops for snorkeling with sea turtles and exploring shipwrecks.
Boat cruises and fishing charters are available with your choice of half-day and whole days charters.
And don't forget the undersea world! Barbados is one of the few islands in the Caribbean offering submarine tours, so don't miss this special opportunity to explore the beauty of our marine life!
Sea and Submarine Activities