Barbados Shopping Tours
A shopping tour is a fantastic way to discover the best places to shop on the island, especially for locally made goods.
If you're planning on a renting a car, then we recommend a custom shopping tour with stops at Earthworks Pottery, H P Batik Studio, and Hamiltons Pottery. You'll see the local potters at work, chat with a batik artist, and purchase functional and decorative creations.
Another benefit to renting a car is easy access to the excellent shopping malls across the island. Shop in air-conditioned comfort and enjoy duty-free savings of up to 40% off regular prices!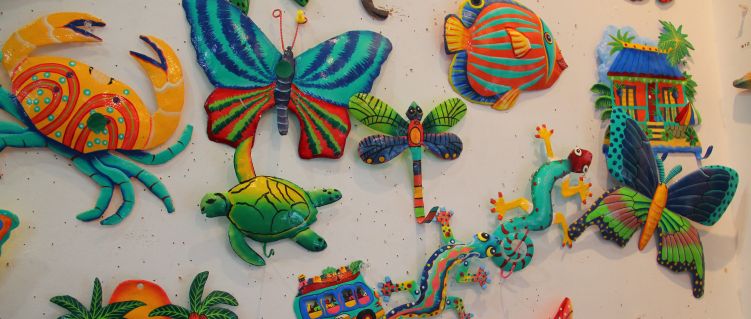 We also recommend visiting a Farmers Market, where you will find a wonderful selection of craft and art by locals and expats living on the island.
Visiting Barbados during a Caribbean cruise? The Bridgetown Cruise Terminal offers an excellent selection of shops and booths, with some offering duty free shopping.