Barbados Cycling
Cycling On a Caribbean Island
Well, Barbados is most probably not the first destination coming into someone's mind when planning a holiday associated with bicycle riding. And it is not widely known that race bicycling as well as mountainbiking is very popular amongst locals on the Caribbean island of Barbados. But Barbados has quite a history of successful competitors as well as a number of excellent bike routes and tracks.
When the weather turns miserable in northern hemispheres, the wonderful climate of Barbados, which is never too hot and never too cold, with year round temperatures of 28/29 degrees Celsius, is an excellent reason for someone to choose Barbados as a cycling destination.
The beauty of the landscape through which one cycles is unbelievable. No matter whether one is cycling high above the east coast with the Atlantic Ocean always in sight, or climbing up the steep hill to St. John's Church , or riding down the roads framed by lush, tropical vegetation into a "surfer's paradise", Bathsheba, or cruising along the East Coast Road, or climbing the "almost mountains" up to Cherry Tree Hill or Apes Hill, there is always something to catch the eye. It's breathtaking!

Guided Tours
Staying at Inchcape Villas?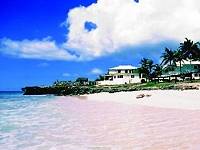 When you choose Inchcape as your holiday home in Barbados, you are staying with the people who brought windsurfing to Barbados and started putting Barbados on the windsurfing-world-map. Its owners have quite a sports history in windsurfing, surfing, tennis, cycling, golf, soccer and ....and.....and they care very much for the sports oriented client.
For our cycling guests we have worked out a number of different trips to various parts of the island which are put together in a little booklet and given to our guests upon arrival. The booklet contains a great mix of trips of varying degrees of difficulty.
We have also worked out trips combining sport and pleasure at the same time -for example, ending the trip at Barbados' best restaurant "La Mer", where Michelin Star Chef Hans Schweitzer serves a Sunday brunch beyond comparison or just do a ride to Bathsheba's Round House, where guests can recover from riding the east coast hills while having lunch and watching the hard core surfers riding Bathsheba's powerful surf.
Written by Wolfgang Lange, Inchcape Seaside Villas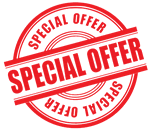 Traverse cliffs and sugarcane fields on an exciting Fitness Bike n Hike of rural Barbados!

Click here for pricing & bookings

Save time & money: You won't find it cheaper online or anywhere else.

Don't be disappointed: Book ahead to guarantee you don't miss out on the best tours & activities.