St.John's Church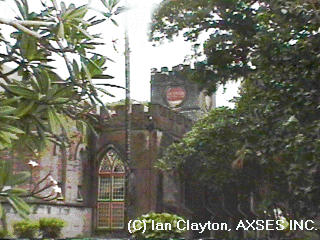 St.John's Church is a classic Gothic church situated on a cliff overlooking the picturesque East Coast. This Church was built in 1836 to replace the previous church which had been destroyed by a hurricane in 1831.
In the Church Yard rests the remains of Ferdinando Paleologus, a descendent of Emperor Constantine the Great, whose family was driven from the throne of Constantinople by the Turks. Ferdinando died in Barbados in 1678, after being a resident here for over 20 years.
To discover more about the history of Barbados and places of interest, take an island tour.


Religious Denominations | Historic Religious Buildings | Religious Buildings Photo Gallery