Barbados Zipline: Elevate Your Vacation!
Whether you're an adrenaline junkie seeking a thrill or a nature lover looking for an unforgettable eco-adventure, the Barbados zipline at Harrison's Cave Eco-Adventure Park is the perfect activity!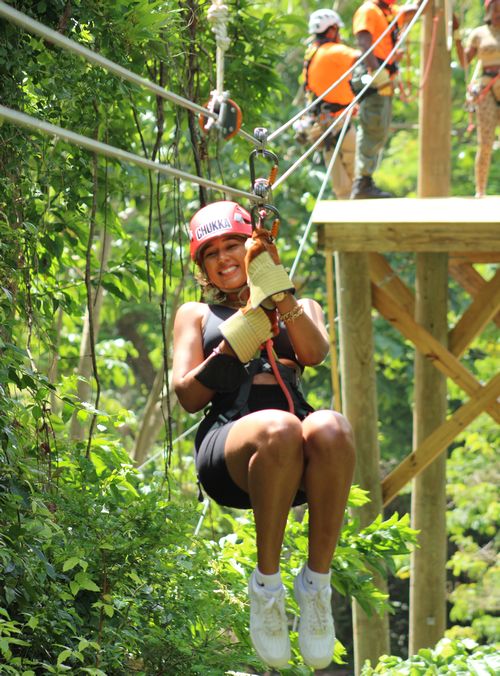 Soar across the canopy as you zip along from platforms to platform, discovering a new perspective of Barbados. This immersive experience reveals panoramic views and stunning natural beauty of our island.
The team of friendly and knowledgeable guides are there to ensure your safety, while keeping the excitement levels sky-high. Even if you have a touch of nervousness at the start, the guides will quickly put you at ease. It's time to step outside your comfort zone, embrace the challenge, and create memories that will last a lifetime!
Ziplining is an experience you won't soon forget, and it might just become the highlight of your entire trip. Imagine sharing this exhilarating adventure with family, friends, or fellow adventurers, reliving the adrenaline rush and laughter-filled moments!
But wait, there's more! As an added bonus, the Monkey Zipline Adventure also treats you to a delightful nature trail walk and a captivating bird aviary. Prepare to be enchanted by the wonders of nature, every step of the way!
Kids and teenagers will enjoy this adventure but note that the minimum age is 6 years old and children must be accompanied by a parent or guardian. The maximum guest weight for Zipline Tour is 285 lbs.
Get ready for an unforgettable experience that combines thrill, natural wonders, and pure joy. Don't miss out on this extraordinary adventure that will leave you with amazing stories to share and a smile that won't fade away!
Check zipline rates & availability!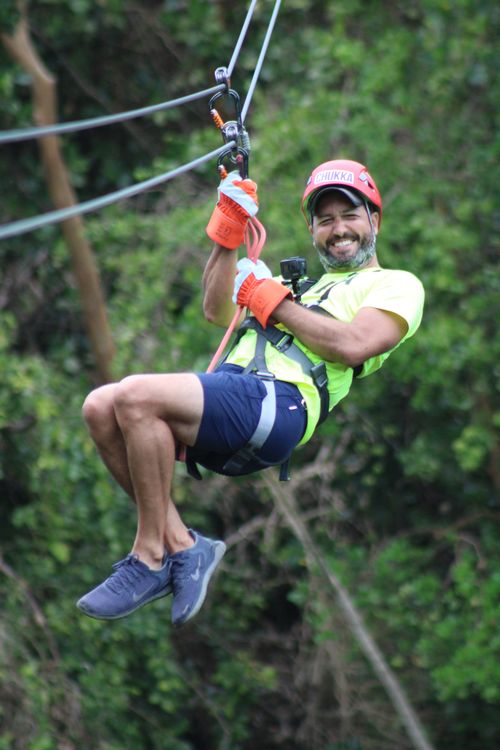 What People Typically Ask
Is there a zip wire in Barbados?
Yes, there is one zipwire (or zipline) in Barbados located at the Harrison's Cave Eco-Adventure Park in the centre of the island.
---
Does Barbados have ziplining?
Yes, you can enjoy a ziplining experience in Barbados at the Harrison's Cave Eco-Adventure Park. The park also features cave tours, a challenge course, nature trail, bird aviary, and rum tasting.
---