Barbados Public Transport
It's quite easy to get around Barbados by public transport as there is a well established public transportation system as well as private buses and vans.
The standard bus fare in Barbados is BDS$3.50. This is the equivalent of US$1.75, but use local currency; no foreign coins are accepted on the Transport Board buses.
Getting Familiar With The Public Transport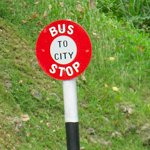 The buses of the government's Barbados Transport Board are easily recognized by their blue color with yellow stripe. These buses traverse most of the island and have 3 terminals - 2 in the capital city of Bridgetown (at Fairchild Street and Princess Alice Highway) and 1 in the northern town of Speightstown.
These buses will take you across the island including popular visitor sites such as Farley Hill National Park, Bathsheba, Harrison's Cave, Gun Hill Signal Station and Oistins. Look out for the red, white and black signs that indicating scheduled bus stops. Visit the Barbados Transport Board website for schedules and to plan your journey.
The Transport Board also offers a Scenic Tour of the island. This is an inexpensive way to see the island and a chance to interact with locals.
The Rocklyn bus is a brightly coloured open-sided bus reminiscent of those typically used in Barbados in the 60's and 70's. This is now used by the Transport Board for scenic bus rides and charters.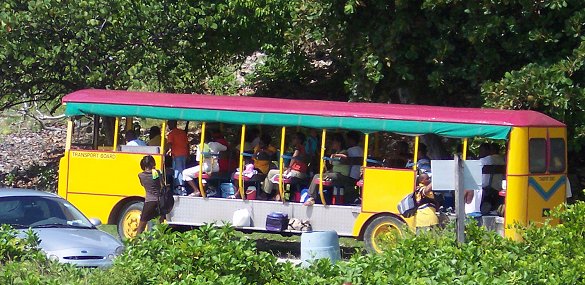 Private Transport Options
In addition to the government's buses, there are many privately run Barbados transport options. Minibuses are painted yellow with a blue stripe. These are about the same size as the smaller Transport Board buses.
Another option are the ZR (pronounced Zed-R) vans which are painted white with a maroon stripe. These vans are much smaller than the minibuses and buses and typically run shorter routes concentrated in highly trafficked and highly populated areas. They are a great choice for travelling along the island's south coast. Travelling by ZR van is quite an experience as they are known for their high speed, loud music, sudden stops and packing in as many passengers as possible!