Barbados Sea Scooter Underwater Adventures
Join an aquatic scooter tour off Barbados on an underwater adventure exploring shipwrecks and swimming with sea turtles.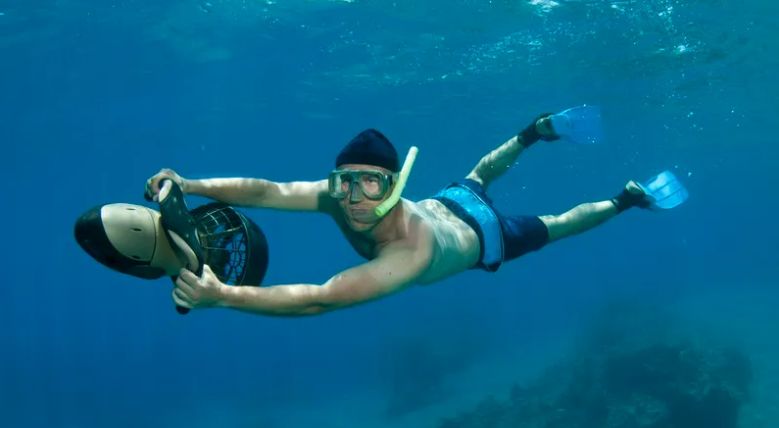 Enjoy Barbados' underwater world like never before with lightweight sea scooters that propel you through our warm, clear waters, allowing you to go further and explore more than on a traditional snorkel or scuba experience.
Travelling more efficiently underwater saves you energy as you are transported across tropical underwater landscapes, exploring shipwrecks teeming with colorful fish, sea horses, turtles, and other marine life.