Barbados Segway Tours
Segway In The Caribbean
For a really unique way to experience the beauty of our island, try a Barbados segway tour!
After an initial orientation you'll be off on your own personal two-wheeled Segway! You simply lean forward to accelerate, back to reverse and upright to stop. Left and right steering is simple. In fact you'll be amazed at how quickly you feel comfortable on the Segway. Of course helmets are provided for your safety.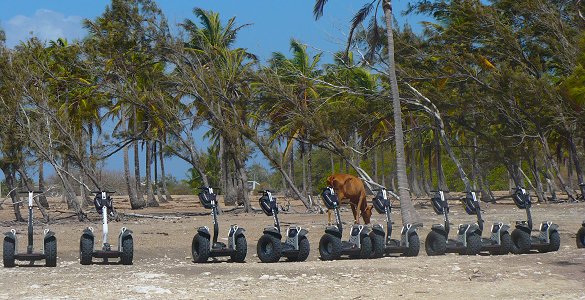 The most popular tour is in the rural north of the island. Here you'll enjoy views of the rugged north-east coastline of Barbados where the Atlantic waves crash against jagged cliffs. The clifftop coastline takes you over lush pastures (complete with grazing cows and sheep) and some loose terrain. Along the way cooling tradewind breezes keep you feeling refreshed as you enjoy nature at its best.
There are several stops along the way to take in the views including at 'Little Bay' with its inviting natural pools and amazing blow holes!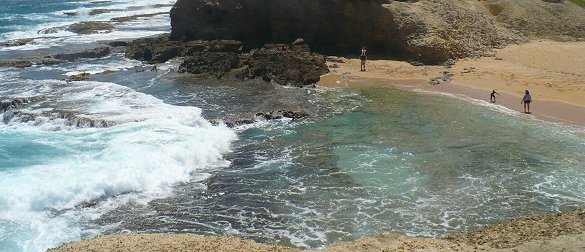 The Segway guides are patient and friendly. Even if you're nervous at first they'll quickly put you at ease.
Barbados segway tips
Wear comfortable shoes or sneakers.
Be sure to bring along your camera!
Carry along shades/sunglasses and sunscreen.
There is a minimum weight restriction of 90lbs and a maximum weight restriction of 280lbs.
An adult must accompany children aged 11-15.
A Barbados segway tour is a great activity if you're visiting the island as part of a Caribbean cruise. Be sure to book in advance and arrange transportation.
What else to do?
If you're renting a car and meeting up with the Segway team up north, you should consider combining the tour with some activities in that part of the island (the Segway tour lasts about an hour and a half). A picnic lunch at River Bay or Farley Hill Park is a great idea. Or stop by the Animal Flower Cave for lunch, to explore the Cave and admire the views.