Bridgetown Shopping
Shopping in Bridgetown, Barbados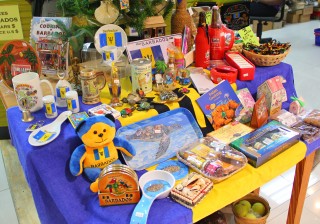 Looking for some retail therapy? Bridgetown is a shopper's paradise!
The shopping opportunities in Bridgetown are as diverse as they are plentiful - from the duty-free shopping at the cruise port, upmarket boutiques and department stores; to the smaller amd less expensive shops; to the street vendors and and crafts persons selling their wares. There is a shopping opportunity to suit every taste and pocket!
Broad Street is the main street of Bridgetown and consists mainly of banks, department stores, jewelry stores and duty free shops. There are also pharmacies and indoor malls where one can find retail stores selling souvenirs, jewelry, craft, clothing, accessories, electronics and more.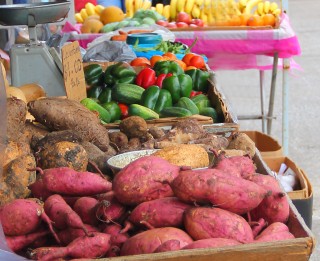 Swan Street, which is positioned parallel to Broad Street, is one of the busier streets of the city. Here the shopping ranges from smaller retail stores and businesses to street vendors selling everything from housewares, to clothing and accessories to local confectionery and delicacies. There are convenience stores, beauty stores, jewelry stores, clothing stores, shoe shops, electronics stores, fabric stores, basically every kind of store you can think of! Cost-wise, items tend to be cheaper on this street than on Broad Street.

Other streets in Bridgetown such as Roebuck Street and Tudor Street also consist mainly of smaller shops and businesses, together with street vendors.
See Shopping in Barbados for Craft Stores, Gift Shops, Duty-Free Shopping and more!
Just outside of Bridgetown is Pelican Village, worth a stop for its shopping, and historic value.