Streams at Bath beach
At the northern end of Bath beach a fresh water spring cascades over boulders, forming small waterfalls and streams leading from the cliffside down to the ocean.
It's a tranquil, serene spot with the bubbling waters mixing with the sweet sounds of the Casuarina trees and the gentle roll of the mighty Atlantic waves tamed by offshore reefs.
Unlike many of our neighbouring Caribbean islands which are volcanic in nature and therefore have an abundance of streams, waterfalls, and volcanic hot springs, surface fresh water in Barbados is quite scarce. There are some fresh water springs such as this one at Bath, including at Three Houses where you can enjoy a refreshing dip in the freshwater pool.
The few natural springs were used as a source of freshwater by the original Amerindian inhabitants of Barbados and it is not unusual to find conch shell tools from that period around the Bath area.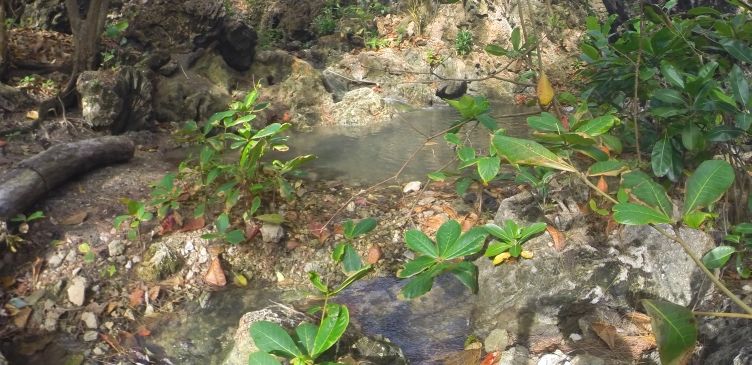 Attractions and points near Bath Beach
Other Barbados attractions and points of interest within 2 miles of Bath Streams

- accommodation and activities with rates, photos and direct online quotes and bookings.


Recommended Barbados Beach Activities