Codrington College
Codrington College, sitting high on a hill in St.John overlooking the Atlantic, offers one of the most spectacular views of the East Coast of Barbados.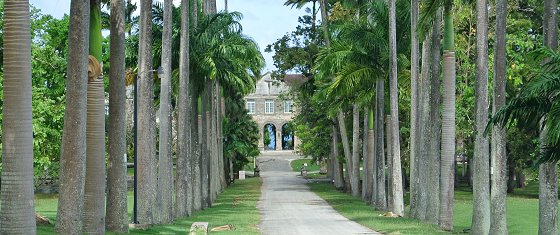 Codrington College is the oldest Anglican theological college in the Western Hemisphere having been built in 1743 after Christopher Codrington had bequeathed the estate and considerable money at his death in 1710.
Many Caribbean priests have trained at Codrington and the College continues to play an active part in education and theological teachings, working closely with the University of the West Indies.
The setting of Codrington College is especially beautiful with a magnificent lily pond and a driveway lined with cabbage palm trees.
To visit this beautiful location and others, take an island tour of Barbados.