Caribbean Weddings in Romantic Barbados
Barbados... Discover an Island Romance!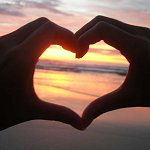 Dreaming of a romantic Caribbean wedding? Barbados is the ideal Caribbean wedding destination.
It's very easy to get married in Barbados as there is no waiting period or minimum length of stay. You simply need to meet a few requirements. A local wedding planner can help simply the process further.
Choose from many romantic island locations such as historic coral-stone churches, beautiful tropical gardens and breathtaking beaches.
Several Barbados hotels and resorts offer wedding packages for the couple and their guests, as well as wedding coordination services.
Barbados resorts for romantic Caribbean weddings