Caribbean Getaway Vacation Packages to Barbados
Getaway to a Caribbean paradise!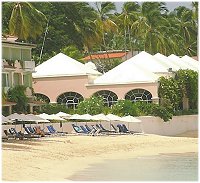 For a Caribbean getaway vacation package head to the island of Barbados to discover a place that is both naturally charming and refined. We've got getaway vacation packages to suit every taste!
Barbados truly is a unique Caribbean paradise, surprisingly sophisticated, friendly, fun and charming.
In this Caribbean paradise you will find delightful accommodations that offer heartfelt hospitality and personalized service, and an environment in which you can really relax and enjoy the simple pleasures of life: these are not just your run-of-the-mill vacation packages!
Resorts for Caribbean getaway vacations