Caribbean Business and Working Vacations in Barbados
Barbados for business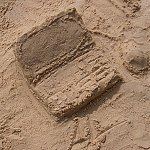 If you are visiting the Caribbean on a business or working vacation, Barbados offers everything you need. Select a hotel package that gives you access to all the services and technology you could possibly need, including Internet access and meeting facilities.

Barbados is also the ideal location for business conferences and corporate meetings. Conference facilities range from large meeting halls for trade shows or conventions to smaller rooms for workshops and group meetings.

Of course what better place is there than the Caribbean to mix a little play with your working vacation!
Accommodation suitable for a Barbados business trip or working vacation