Barbados Local Charm Vacations
A welcome warmer than the Caribbean sun...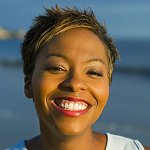 Barbados is... an island of unspoiled charm and sophistication... alive with possibilities, as boundless as the turquoise sea, endless as the sandy shore. Wake up to the rhythm of the tropics and paradise to explore... Experience the warmth and friendliness of a charming Barbados hotel or inn.
The Caribbean is full of charming people who are larger than life. As you travel throughout Barbados they fill your mind with their colourful speech, their walk, their engaging looks and their endless energy and love of life. Barbadians will surprise with their warmth, casual charm and sophistication. The island is a reflection of its people. Tour Barbados and see what we mean!
Experience Barbados Charming Hotels and Inns!