Top Caribbean Luxury Beach Hotels and Resorts in Barbados
Enjoy a luxury holiday in Barbados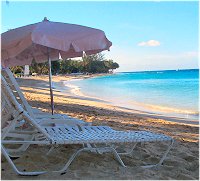 For a true, top luxury vacation the Caribbean island of Barbados is the ideal retreat.
The fashionable west coast of the island is home to beautiful beaches and several top luxury beach hotels and resorts that capture the essence of luxurious living and Caribbean style, from four poster beds to breathtaking ocean views.
These treasured top luxury resorts are such accommodating hosts that many guests, including celebrities, world leaders and royalty return year after year.
Barbados accommodation for a top Caribbean luxury vacation