Relaxing Caribbean Vacations at Barbados Beach Hotels and Retreats
Have a restful and relaxing vacation in Barbados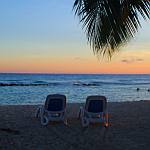 When you are in need of a truly restful and relaxing vacation, look no further than the Caribbean island of Barbados. We're sure to have the hotel or retreat on the beach of your dreams!
Barbados is a lovely Caribbean island, steeped in tradition, and yet at the same time utterly natural and charming. And of course we have the most beautiful beaches in the world!
Relaxing beach vacations in Barbados can unfold in a million ways: pamper yourself at a spa, visit the heritage homes and gardens, swim with the turtles, soak up the rays, dine under the stars... it's all a matter of choice for your Caribbean vacation of rest and relaxation.
Barbados accommodation for a relaxing vacation