Barbados East Coast Beaches
Beaches In The Caribbean!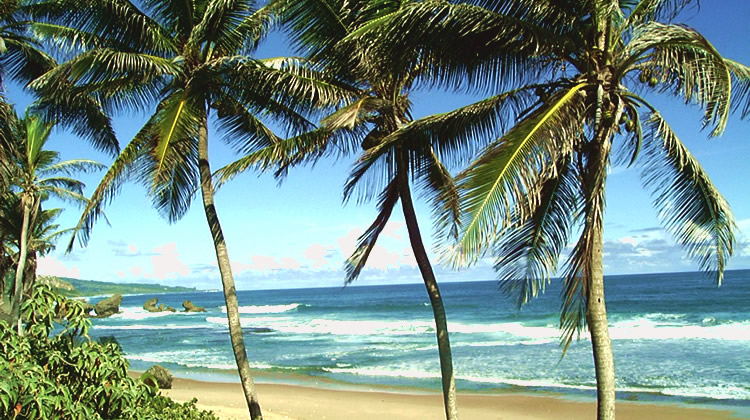 On the East Coast of Barbados huge Atlantic waves crash along the shore and these beaches are better suited for walking and sunning.
However there are a few good places to splash along this coast - as the waves break over rocks and reefs, small pools are formed close to shore - natural swimming pools!

The "Soup Bowl" located at Bathsheba is the surfer's choice while the East Coast Road is a popular picnic spot.
Cattlewash offers a breathtaking landscape. With the constant washing from the Atlantic, the East Coast is the perfect place for beachcombing.
Why not stay near the East Coast beaches?