King George V Memorial Park
Located in the south-eastern parish of St. Philip is this picturesque park and children's play area.
This is a great stop for a picnic when you're out exploring the island. There are numerous picnic benches throughout the park, well shaded by towering trees. Cool breezes blow consistently, keeping the tropical heat at bay.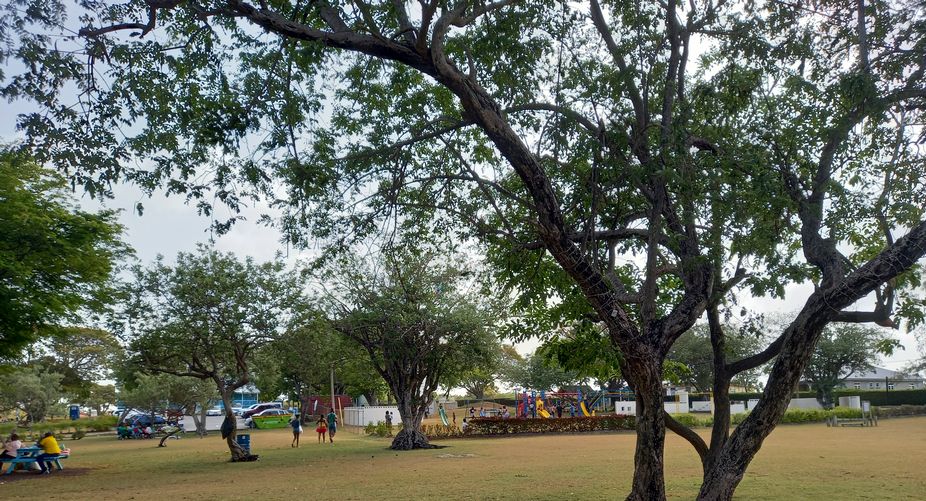 The children's play park features slides, swings and seesaws, and is well maintained by the National Conservation Commission.
Stroll around the park to enjoy the colorful, tropical blooms. During the week the park is typically very quiet, however on weekends and national holidays it's a popular spot for locals to picnic and relax.

At Christmas the trees and shrubs are beautifully lit, creating quite a spectacular sight!
One of the most attractive features of the park is the bandstand where muscial recitals and performances are held.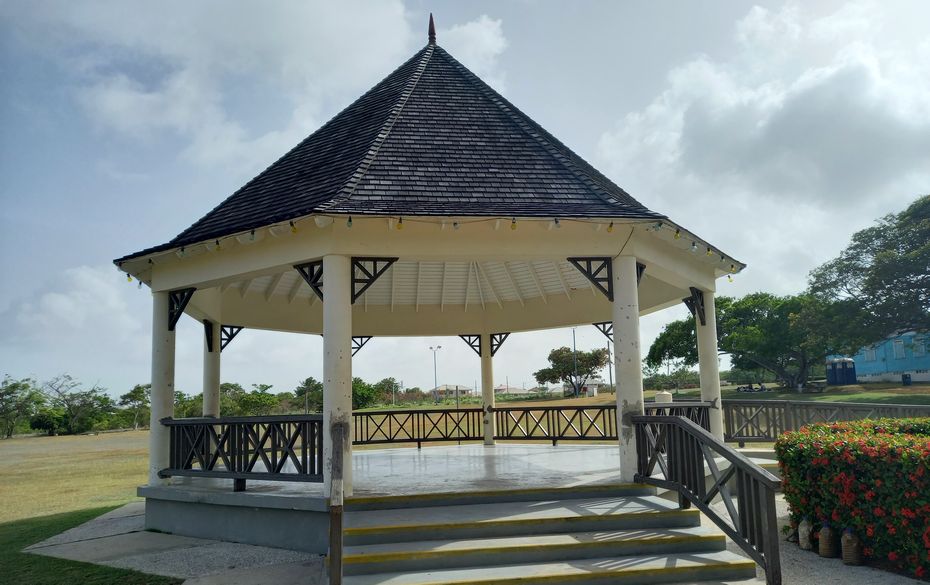 The land on which the park sites was gifted to the people of St. Philip by Major Herbert Walter Peebles who lived at a nearby plantation. The park is named in memory of the United Kingdom's King George V, grandfather of Queen Elizabeth II. A decorated veteran of the British Army, Peebles died in Barbados in 1955 and is buried in the Barbados Military Cemetery.