Joes River
Located just to the north of the seaside village Bathsheba, Joes River Tropical Rain Forest consists of 85 acres of woodlands in the parish of St.Joseph.

The main attraction is Joes River Gorge, a natural watercourse which runs from the inland hills down to the coast. Joes River is one of very few above-ground rivers in Barbados.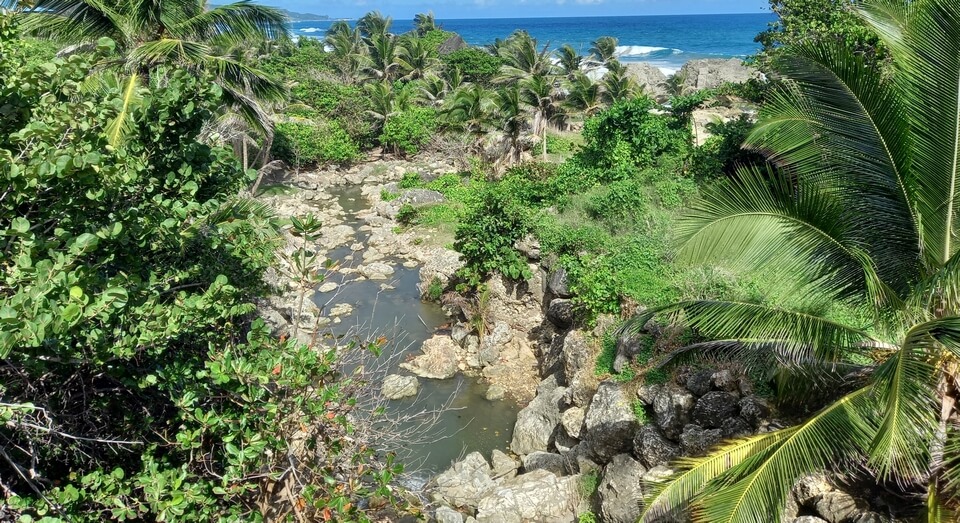 A well-maintained wooden bridge leads over the gorge and offers amazing views and a chance for impressive selfies with either the coast or the gorge as your backdrop.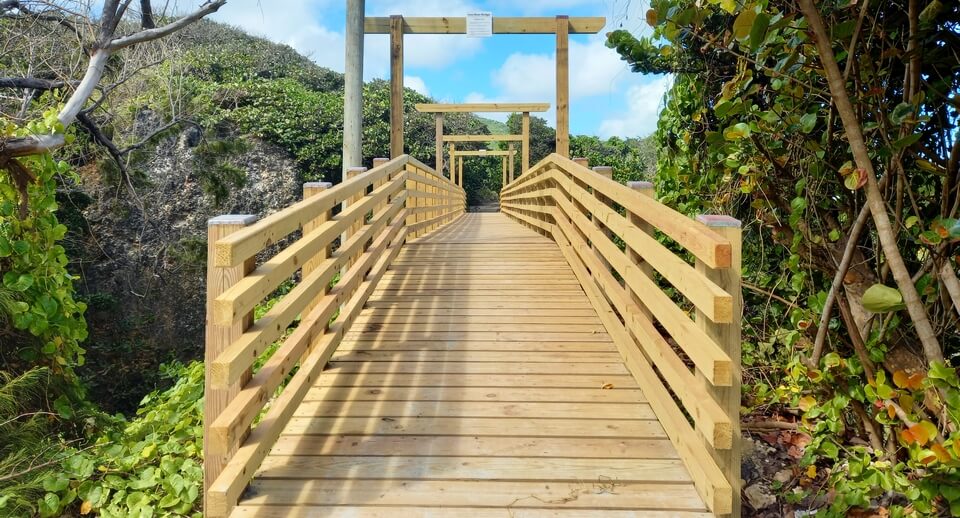 This bridge literally builds on the past, being constructed on the foundation of an earlier bridge that was used by the Barbados Railway as it weaved its way between Bridgetown and Belleplaine. The railway ceased operation in 1937.
The area is very popular for hiking, and the bridge is along the route of the annual Great Train Hike. This is also an important part of the Barbados Trailway project which aims to create and maintain paved bicycle and pedestrian paths along the Barbados Railway route, making them accessible to walkers, runners and cyclists. The eastern section of this route runs along the coast from Conset Bay to Belleplaine.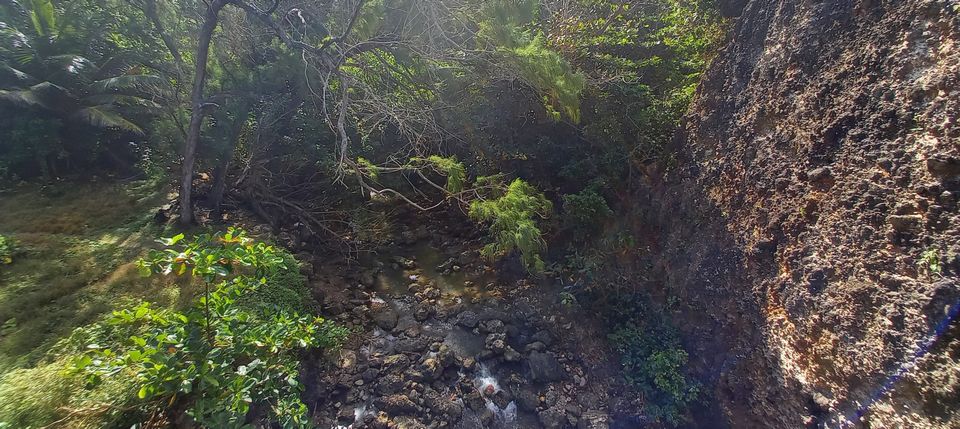 The stroll from Bathsheba to the bridge is a scenic one, offering views of the rock formations offshore and a stunning view north.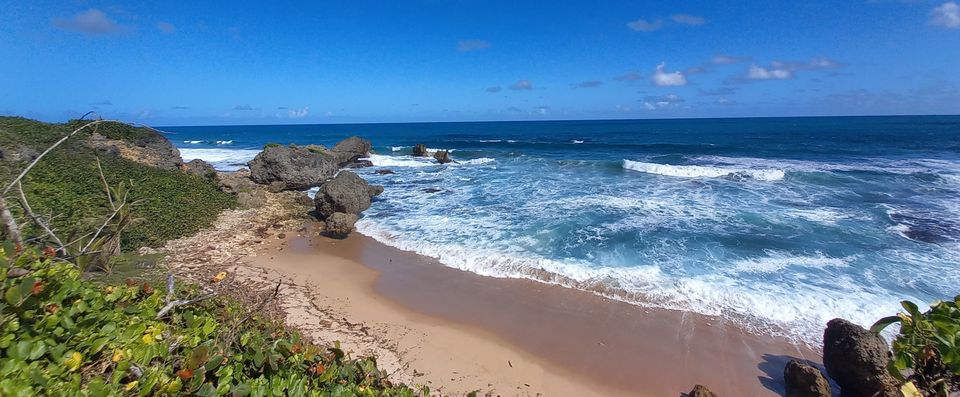 The Joes River plantation dates back to 1653, and at its peak it covered 490 acres. The name is believed to be derived from Mr. Joseph Thorne whose family were prominent landowners in the area.