Sorrel: A Traditional Bajan Christmas Drink
Sharing the spotlight with other Barbadian holiday favourites, like jug-jug and black cake, sorrel is a spiced floral drink whose dark red or burgundy colour appropriately matches the season in which its most consumed. Though it can be enjoyed all year round, even as a freshly picked plant with salt, tradition says that Bajans will make and drink it around Christmas time, forsaking Western Christmas drinks like eggnog. The drink is said to have a tart and citrusy flavour, reminiscent of tamarind which is yet another plant found in Barbados and the wider Caribbean.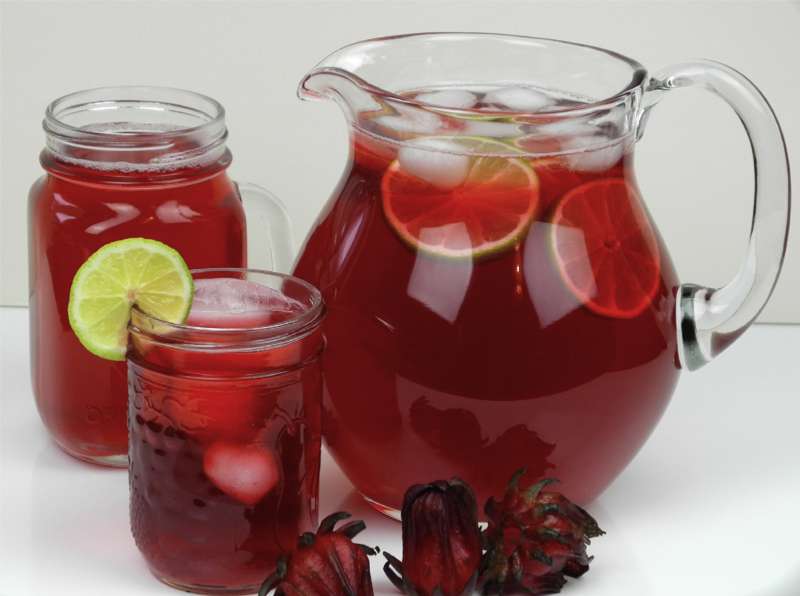 A little known benefit of the drink is that it is actually nutrient rich, with vitamins like Vitamin A and C. This was capitalized upon by the Barbados Bottling Company (BBC), as they began to bottle and sell the traditionally homemade drink.
However, if you'd still rather make it yourself at home for you and the family to enjoy at Christmas, a recipe which serves 5-6 persons can be found below:
Recipe
Ingredients
2 cups dried sorrel buds
1 cup sugar
1 1/2 cup grated ginger
1 lime
1 cinnamon stick
1 ½ cup grated orange zest (optional)
3 whole cloves
2 cups boiling water
Method
Bring 2 cups of water to a boil. Place 1 cup of sugar in a jug and add boiling water. Stir until the sugar dissolves.
Place dried sorrel in a large bowl, along with grated ginger, the juice of one lime , the cinnamon stick and cloves.
Gently pour boiled water and sugar mixture into the bowl.
Allow to sit and steep for approx. 45 minutes. Overnight refrigeration for 24-48 hrs will result in a more potent flavor.
Strain when ready to serve, to remove excess grounds.
Optional: Add simple syrup and/or rum (in which case Barbados' Mount Gay Rum is recommended!)
Serve over ice and enjoy!
Barbados Cooking Classes
Recommended Cookbook