Trevor's Way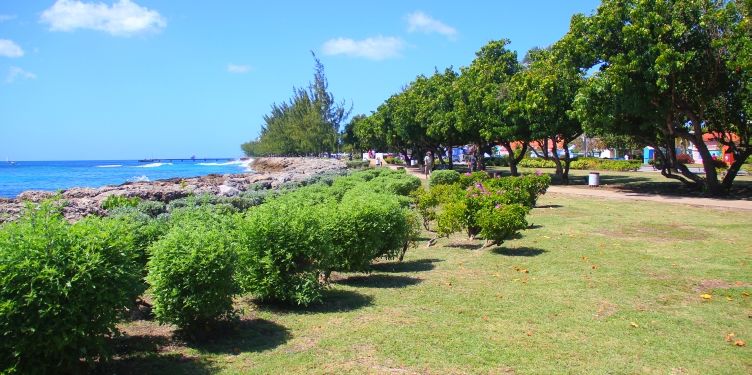 Trevor's Way is a scenic ocean-front oasis located on the outskirts of our bustling capital city Bridgetown.
This walkway leads from the cruise ship port southward into Bridgetown, meandering through beautifully maintained tropical gardens bordered by towering palm trees. As you pass over the small bridge stop for a moment to see the crabs scampering over the rocks below.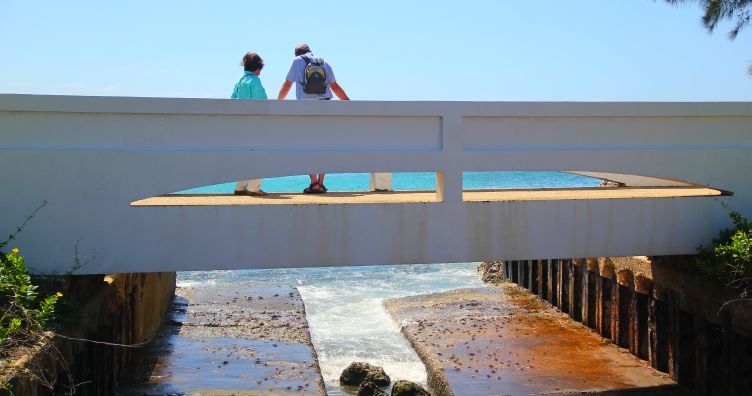 Refreshing ocean breezes keep you cool as you stroll along the pathways, enjoying the sight of waves lapping onto the protective rocks that line the coast. Traditional fishing boats bring their catch into the adjoining Bridgetown fish market as catamarans take guests to snorkel and swim with sea turtles, and the Jolly Roger pirate ship plays calypso music as it sails out for a day of frolicking on the seas. You'll often see fishing nets being skillfully repaired at the southern end of Trevor's Way.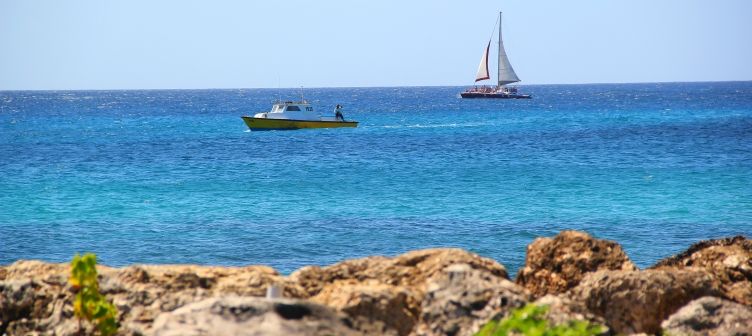 Directly opposite Trevor's Way are the shops, restaurants and workshops of Pelican Craft Village. Head over to discover local crafts (pottery, wireworks, wood works, and more) and impressive art, buy authentic souvenirs and gifts, and enjoy a refreshing drink or light lunch.

Continue into Bridgetown to explore the heritage sites of this World Heritage Site and enjoy duty-free shopping.