Newton Slave Burial Ground
The Newton Slave Burial Ground is the largest and earliest slave burial ground discovered in Barbados. Here lie the remains of several hundred enslaved men, women and children who toiled and suffered through brutal plantation slavery.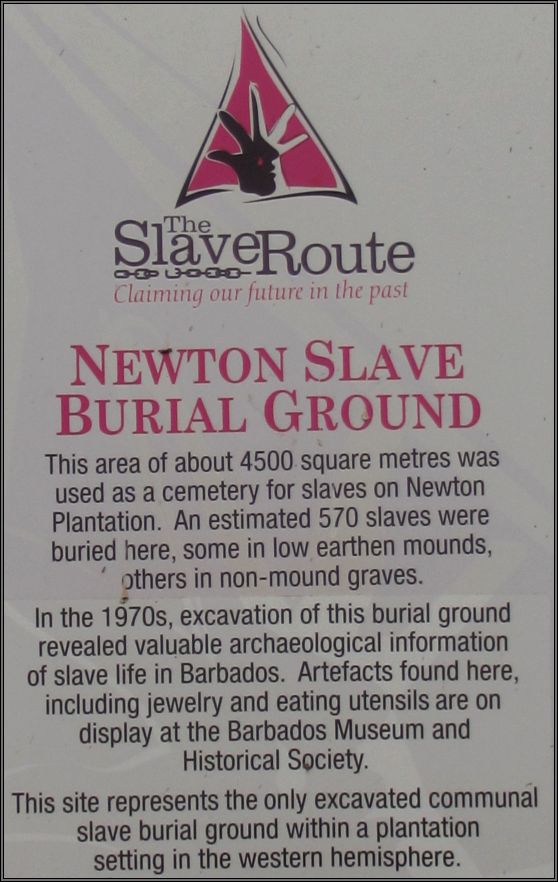 The Barbados sugar industry was heavily dependent on slavery. Between the 1630s and 1838 (full emancipation) thousands of slaves were buried in unmarked graves in unconsecrated plantation cemeteries throughout the island.
Newton Plantation was excavated in the 1970s and is the earliest and largest undisturbed plantation slave cemetery found in the New World. Newton is located in the south of the island and the burial site is close to the slave village that once existed on the plantation which was established by Samuel Newton in the 1660's.
The land is now owned by the Barbados Museum and Historical Society.