Rock Hall Freedom Village
Located in the central parish of St. Thomas, the Rock Hall Freedom Village is the site of the first freehold village created by former slaves in 1841, just 3 years after full Emancipation from slavery.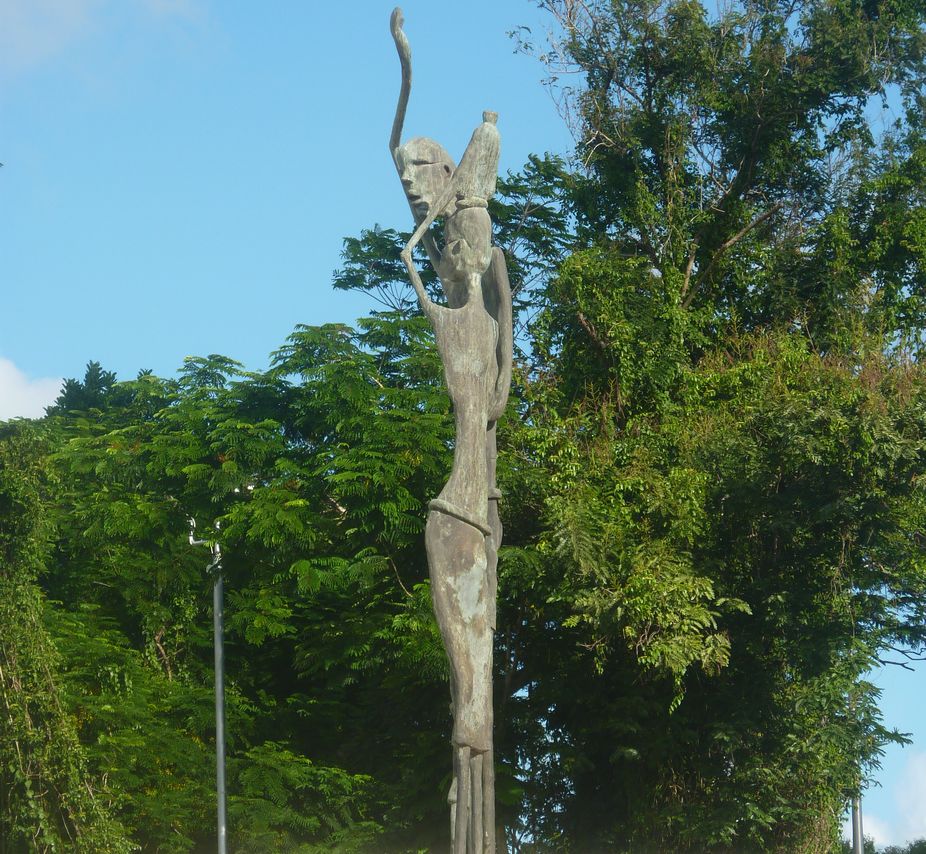 History
Rock Hall is both a Free Village and a Bequest Village. In 1821 the owner of the Mount Wilton Plantation died, leaving in his will money for the enslaved persons of the plantation. It took a further 20 years for the freed slaves to receive the funds which they used to buy land in the Rock Hall area.
A plaque at the site reveals the names of the early families who established their homes here, along with a moving tribute to the struggles and ultimate triumph of the enslaved people of Barbados.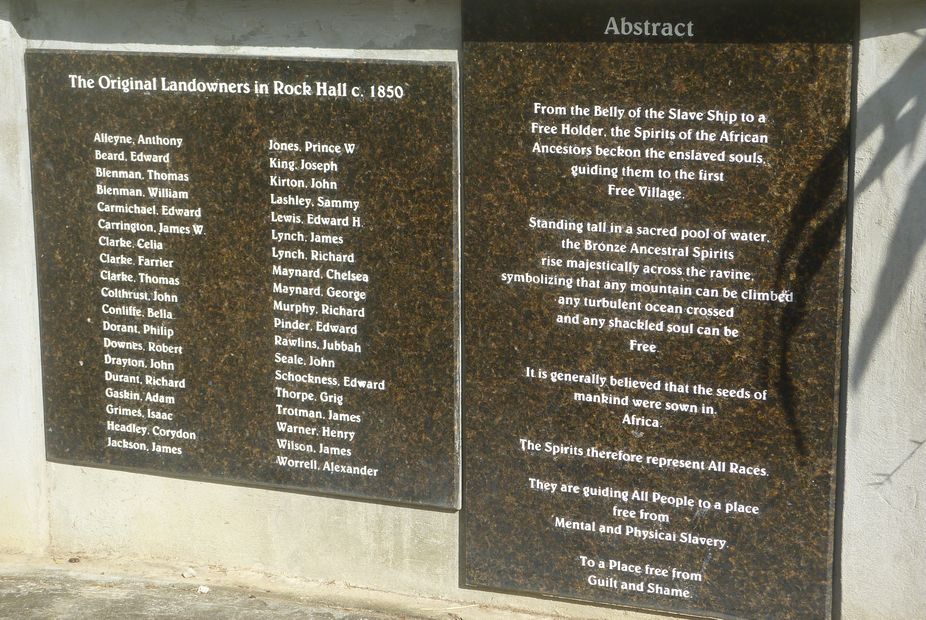 Today
Officially opened in 2022, the Freedom Village is a fine example of community tourism, with residents of St. Thomas being fully involved in the project including artisans during the construction of the site and proprietors of the on-site shops.
One of the focal points is the Rock Hall Freedom Monument, which stands proudly over the site. This bronze/steel statue was unveiled in 2005 and depicts a family of three ex-slaves who set up their home and began a new life at Rock Hall.
At the entrance you'll encounter the wall of one of the old houses of the area, which has been left intact.