Barbados Bars
From upscale bars to casual beach bars and traditional rum shops, Barbados has a drinking spot for everyone!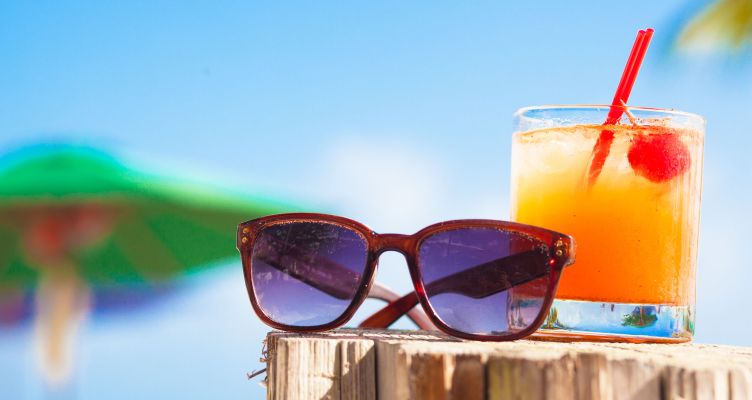 Abbeville Bar & Restaurant - Sports bar with lots of tasty dishes, pizza, and cocktails including the best freshly made Daiquiris!
Amigos Bar & Restaurant - Located at the Time Out Hotel in the heart of St. Lawrence Gap. Open for Breakfast, Lunch and Dinner.
Barefoot In The Bar - Casual beachfront bar with loungers for rent.
Bubbas Sports Bar & Restaurant - Enjoy live sports action on 10ft screens and additional TVs! Bubbas also offers an extensive a la carte menu and appetizers. All this in air-conditioned comfort!
Cafe Sol Mexican Grill and Margarita Bar - Enjoy Tex-Mex cusine including nachos, burritos and tacos at this casual and popular restaurant. Be sure to stop by for the daily Happy Hours and 2 for 1 Drinks Specials!
Captain Charlie's Beach Bar - Casual beach bar located at Coconut Court Beach Hotel. When the bell rings it's happy hour!
Copacabana Beach Club - Rent a beach lounger and spend the day on one of Barbados' most beautiful beaches. The bar and restaurant serve up refreshing drinks & delicious light meals.
Fisherman's Pub - Beachfront restaurant serving great local food. Popular with locals and visitors alike.
Johnny Cool's Beach Bar - Casual beach bar serving up cold drinks and tasty dishes.
Lemon Arbour (Village Bar & Restaurant) - A popular hangout spot and restaurant featuring amazing Barbados cuisine.
Marco Polo Bar & Grill - A casual dining spot with a friendly local rum shop vibe.
McNaughty's Pub & Grub - Upbeat vibes, tasty food and a fun atmosphere!
Surfside Restaurant & Bar - Beachfront casual dining with sports bar.
The Boatyard - For day and nightime activities, stop in at The Boatyard, a beach club offering water sport activities, restaurant, bar & nightclub.
The Tiki Bar - Enjoy cocktails and oceanfront dining at this beach bar. Rent a beach chair & enjoy WiFi access right on the beach!
Barbados Happy Hours
Looking for the best Barbados bars with great deals? Check out BarbadosHappyHours.com, connecting Bajans and visitors with the best Happy Hour spots across the island!

Note: This mapping service utilizes third party maps. No guarantee is made as to the accuracy of these maps. Maps shown may be dated and not accurately reflect the current environment.