Gun Hill Signal Station
Gun Hill Signal Station, located in the parish of St.George, provides magnificent and captivating views of the entire island!
You're first greeted by beautifully landscaped gardens with tropical flowers of every colour! The signal station beckons you up the winding path, pass historic lamps and tempting garden benches, to behold the panoramic views.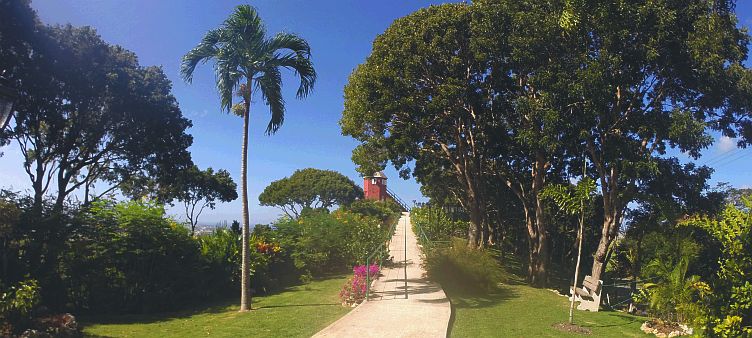 The wrap-around balcony affords the first of these views; to the south-west you'll see the capital city Bridgetown and likely some cruise ships in the harbour; the southern and western views are just as captivating. Trees block the full view to the north and east. For an even more impressive view, climb to the signal tower.

Gun Hill is the finest of a series of signal stations built in 1818. These stations sighted ships approaching Barbados and signaled to each other, advising of the type of vessel and whether if was a friend or foe! In case of attack, the forts and soldiers could be quickly readied to defend the island. In the signal tower a chart shows just what detailed information could be relayed with the use of a few flags. The signal stations were also used to warn of slave rebellions on the island.
The signal station is maintained by the Barbados National Trust and houses a collection of military memorabilia. There is a small restaurant where you can enjoy a refreshing drink and snack.
At the foot of signal station is a magnificent lion statue which was carved out of a single piece of rock in 1868 by an officer at the signal station.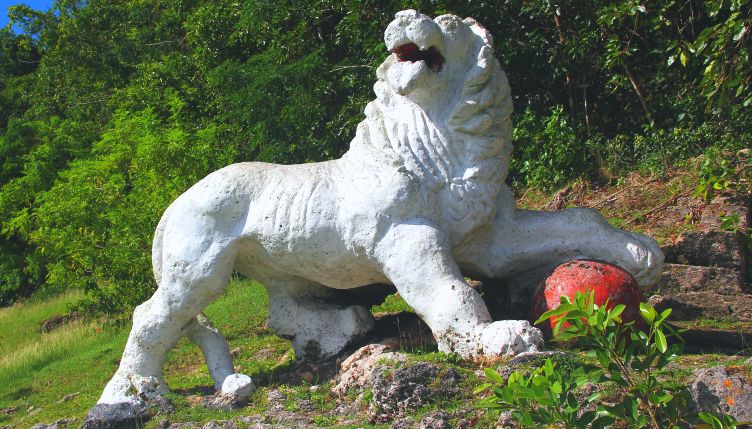 Explore other Barbados signal stations...

To see this beautiful location and others, take an island tour. Or why not get married at Gun Hill!